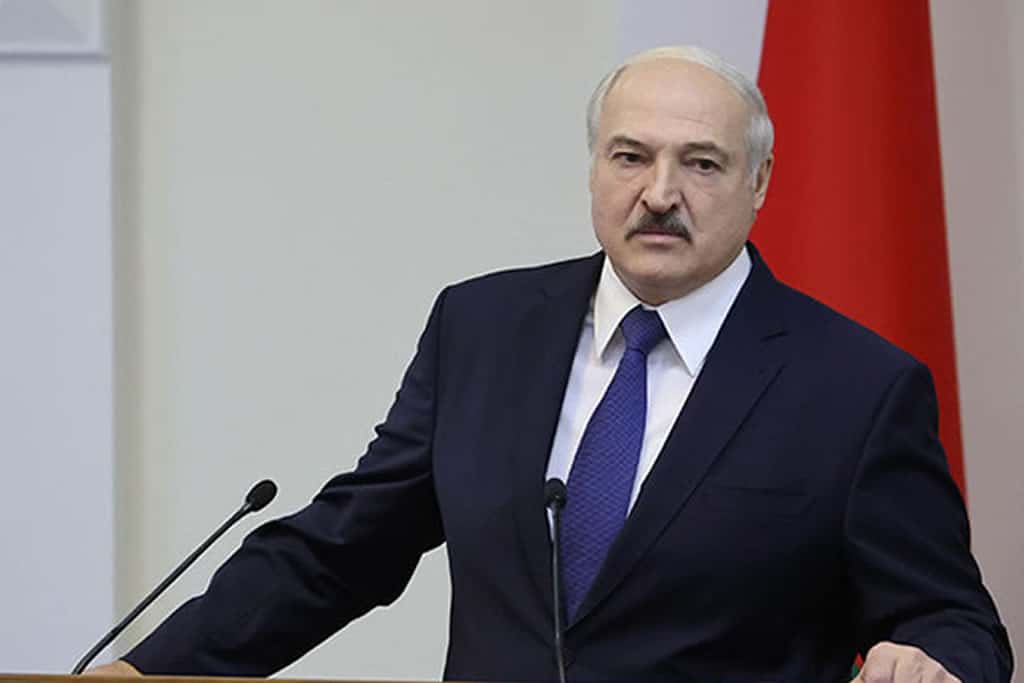 Europe's longest serving dictator was challenged by three women: What happened to them? The unfolding!
It has been five weeks since presidential elections in Belarus declared President Alexander Lukashenko win with 80.23% votes. Lukashenko is often described a Europe's longest serving and last dictator. What ensued after the announcement by Belarus's Central Election Commission was mass protests from citizens of the country demanding stepping down of the leader with leadership of opposition decorated with three women challenging the election results with belief of votes being rigged. Violent police crackdowns on dissidents were a common sight as the protesters marched through the cities asking for a change of leadership in the country. The most disturbing development during these protests across Belarus that gives the highly authoritative regime's proof is the disappearance of the three high profile women opposition leaders in broad daylight during protests. Some of them were forced to flee Belarus.
Maria Kolesnikova, a key opposition figure was reported by Belarusian state media to be detained on Belarusian side of Ukraine and Belarus border. The disappearance of opposition leaders in public is a sheer display of Belarus regime's brutality and authoritarian approach. Kolesnikova had associated with fellow candidates standing in opposition to Lukashenko – Svetlana Tikhanovskaya and Veronika Tsepkalo. These women were standing head-on in elections affirmed to take on Lukashenko after various opposition candidates were either jailed or barred from contesting in elections.
Maria Kolesnikova
Kolesnikova was the only opposition leader left in the country to speak out against the election result. On Monday she disappeared from central Minsk. Two of her Coordination Council colleagues too disappeared shortly after. They were however passed through Alexandrovka checkpoint into Ukraine at 4 am but Kolesnikova wasn't with them.
Oleg Bokyo, the Ukranian State Border Guard Service press officer confirmed the news and said "Kolesnikova did not arrive at the checkpoint of Ukraine for border control."
Svetlana Tikhanovskaya
Tikhanovskaya is the main opposition candidate in Belarus who stood against Lukashenko in August's election. She left the country days after the results were announced after the security forces crackdown started mounting on the protesters. She is currently in Lithuania with her children after fleeing from Belarus. She had contested as replacement of her husband after he was jailed. She had questioned the election results demanding for a recount after she won just 9.9% votes. She had said, "We do not recognize the election results. We have seen real protocols. We urge those who believe that their voice was stolen not to remain silent."
From her exile in Lithuania Svetlana said on Monday, "At the moment, members of the Coordinated Council I created are chased, kidnapped and harassed. And its worrying me a lot, because at the moment we still don't know where Maria Kolesnikova is."
Veronika Tsepkalo
She had served as an advisor to Tikhanovskaya for a while and fled for Moscow before election citing safety reasons. Tsepkalo's husband Valery Tsepkalo wasn't allowed to register as candidate. The former Belarusian ambassador to the US had moved to Russia with children after receiving arrest threats. The family is now in Poland in exile. She had said after election results, "Only legitimate President is Svetlana Tikhanovskaya."
The reason of widespread opposition by Lukashenko is because he has been challenged by women. Viacorka said, "He has never dealt with women or took them seriously. He always believed women were useless. Now, suddenly these powerful, smart women are challenging him, which will bring with it an extra layer of pressure."
Also Read:- United States leader in the world economy without China, the Trump idea