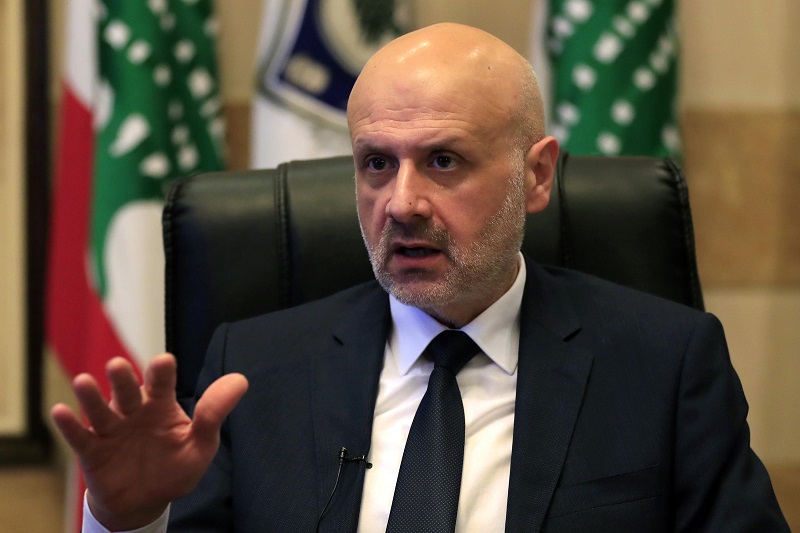 lebanon foils daesh suicide bomb plan through intelligence gathered
Lebanon Foils Daesh Suicide Bomb Plan Through Intelligence Gathered
Lebanon -Lebanese Interior Minister Bassam Mawlawi has said that the country has been able to foil three plans of suicide attacks that were being planned by terrorists in Southern suburbs. The militants involved were from the Daesh network, he has confirmed to media sources.
The attack was meant for the Hezbollah group which continues to support the Iranian agendas from outside. The area is a support base of the Hezbollah group too which does not see eye-to-eye with Daesh and has fought them in the Syrian civil war as well.
In an apparent (purposeful) leak the network in Lebanon that has been in in contact with Daesh militants in Syria, had been told on February 17 that the operation would be carried out within a few days, the Internal Security Forces (ISF) said in a presentation.
The leak comes through Lebanese security agency having placed two individuals with fictious identities closer to the Daesh group. They were indirectly involved in the planned bombings.
Related Posts
According to Mawlawi, plans for the attacks involved rocket-propelled grenades and gun fire as well as suicide vests rigged with explosives that would have killed many people. There have been five arrests made in connection so far; mostly of those who were responsible for supplying the arms and ammunition. It is also worth noting that the recruits for such crimes remains to be brainwashed, unemployed youth of even young children.
The three target locations were Al-Kazem Complex in Madi neighborhood, and the Lailaki Complex and Hussainiyat Al-Nasser in Ouzai.
With regards to Yemeni who are troubled due to Houthi interference, Mawlawi spoke to the media and said that he had received a letter from Yemeni Foreign Minister Ahmad Awad bin Mubarak saying that "Houthis are carrying out hostile acts of incitement from within Lebanese territories" by broadcasting without the necessary licenses from the television channels Al-Masirah and Al-Sahat TV. He asked security forces to gather information about the people operating the channels so that steps could be taken to stop them. Faction groups with different ideologies have become the greatest enemy of fossil rich economies like Lebanon, Syria and Yemen. Constant civil strife has crippled their growth over last two decade.