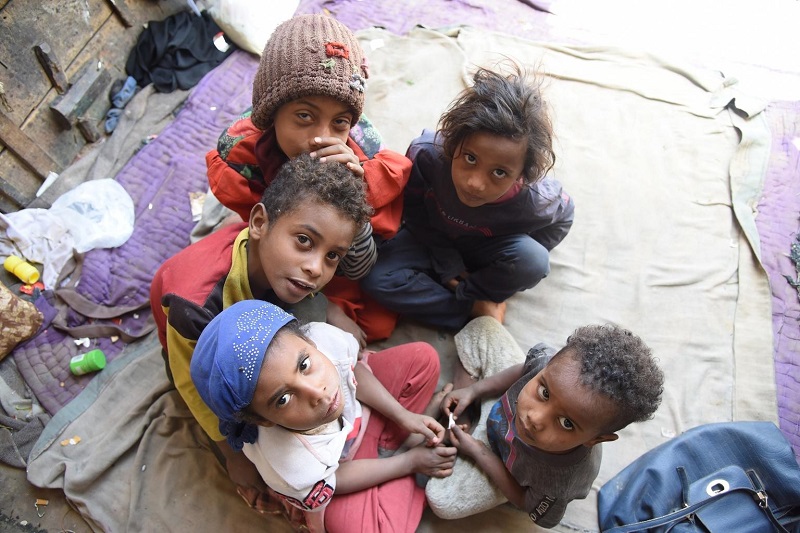 Yemen facing 'outright catastrophe' over rising hunger: UN humanitarians
Yemen facing 'outright catastrophe' over rising hunger: UN humanitarians
Yemen -Yemen is facing 'outright catastrophe' because of the dire hunger crisis. The United Nations (UN) agency chiefs said on Monday that Yemenis are expected to fall into emergency levels of hunger.
The new data analysis by UN humanitarians on the war-ravaged country indicated potentially record food insecurity. According to the UN data, currently, more than 17.4 million Yemenis are food insecure. An additional 1.6 million Yemenis are expected to be food insecure in the coming months.
According to the UN, the hunger crisis will increase five-fold, from 31,000 now, to 161,000, by 31 December. World Food Programme (WFP) Executive Director, David Beasley, said that the figures are scary and there is an urgent need for food assistance. David further said, "If we act now, there is still a chance to prevent the disaster and save millions."
Related Posts
After seven years of fighting, many people in the country are deprived of basic food needs. In 2015, the Houthis ousted the government from the country. A Saudi-led coalition has been fighting the Houthis for seven years in a conflict. The war led to the death of many people and caused a terrible humanitarian crisis.
Qu Dongyu, Director-General of the Food and Agriculture Organisation (FAO), said that it is important to support local agri-food production in the country. For this year, UNICEF alone requires $484.4 million to respond to the humanitarian crisis in Yemen.
The UNICEF (United Nations Children's Fund) Executive Director Catherine Russell highlighted the negative impact of war on children. Russell warned that "more and more children" were "going to bed hungry" in Yemen.
Pregnant or lactating mothers are also at risk from the dire lack of food. The conflict has driven up hunger levels in the country. Reportedly, there has also been a rise in acute malnutrition among children under five in Yemen.