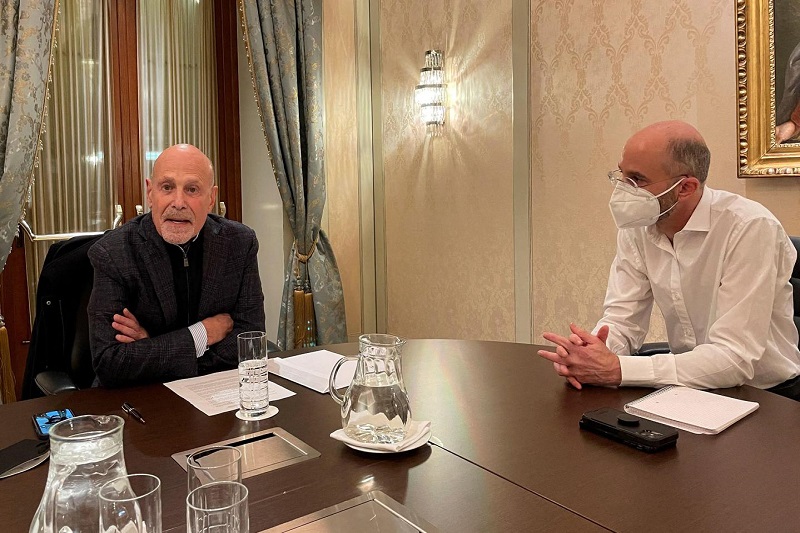 nuclear agreement unlikely unless tehran releases us prisoners report
Nuclear agreement unlikely unless Tehran releases US prisoners: Report
The countdown to the end of the Iran nuclear deal talks in Vienna has begun. Although no deadline has been set to end the six-month-long negotiations, the process will have to come to an end as progress is nowhere to be seen. We'll be left with a dangerous vacuum.
The US has been preparing its political lines by shifting the blame on Trump – the then-President who led the US withdrawal from the agreement in 2018.
"The runway is very short. We're left with weeks, not months," said the US state department spokesperson, Ned Price.
By what appears on the surface, the US is unlikely to ink a deal with Iran unless the latter releases four US citizens. Washington says four of its citizens are held hostage in Tehran. However, it also says that the issue is separate from the nuclear negotiations while maintaining that their release is a precondition for the agreement.
Related Posts
"We're pursuing both of them, even though they're separate. I will say it is hard for us to get back into the deal while our four innocent citizens are held hostage by Iran," said the US Special Envoy for Iran.
Tehran has denied holding people for political reasons, but rights groups accuse Iran of using prisoners to gain diplomatic leverage. Other Western powers have long demanded Tehran to free their citizens held hostage. It is pertinent to state that Iran's elite Revolutionary Guards have held dozens of foreigners and dual nationals, mostly on charges of espionage.
"We are having discussions with them to ensure that they release our hostages," Malley said in Vienna. The 2015 deal between major powers and Iran lifted sanctions against Tehran in return for curbs on its nuclear programme. The talks are taking place in the Austrian capital to bring Washington and Tehran into full compliance with the deal.