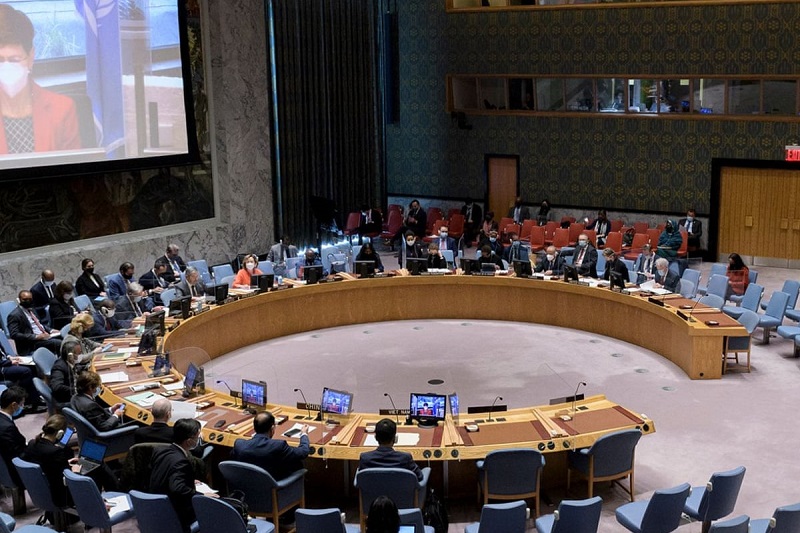 p5 countries pledge to avoid nuclear conflict
P5 countries pledge to avoid nuclear conflict
Five of the world's most powerful countries have agreed to work together to curb the spread of nuclear arms to avoid nuclear conflict.
The pledge was inked by the US, China, Russia, the UK, and France – the five nuclear states recognized by the Nuclear Non-Proliferation Treaty (NPT). These countries are also the permanent members of the United Nations Security Council – known as the P5 or the N5.
"A nuclear war must never be fought, and it cannot be won," they said in a rare joint pledge to end the risk of such a conflict ever starting.
"We strongly believe that the spread of such weapons must be prevented," the five permanent UN Security Council members said.
It is pertinent to state that such a statement on a significant global security issue is a rarity at a time of surging friction between China, Russia, and the west.
Related Posts
With Moscow warning to invade Ukraine and with China signaling its readiness to resort to the use of military force against Taiwan, the statement represents a commitment to prevent any confrontation furthering into a nuclear catastrophe.
Regardless of the tensions, the aforementioned nuclear powers said they wanted "the avoidance of war amongst nuclear-weapon states and decreasing strategic risks" as their "foremost responsibilities."
Relations between China and the US are also strained over disagreements regarding alleged human rights abuses by Beijing in the Xinjiang region, the South China Sea and military flights near Taiwan.
The statement comes after a scheduled review today (Tuesday) of the Treaty on the Non-Proliferation of Nuclear Weapons. The review meeting was postponed to this year because of the coronavirus pandemic.
The five world powers said that they were committed to an article in the Treaty, which calls for nations to work toward complete disarmament of nukes in the future.
It merits mentioning that the Russian Foreign Ministry has also welcomed the declaration.