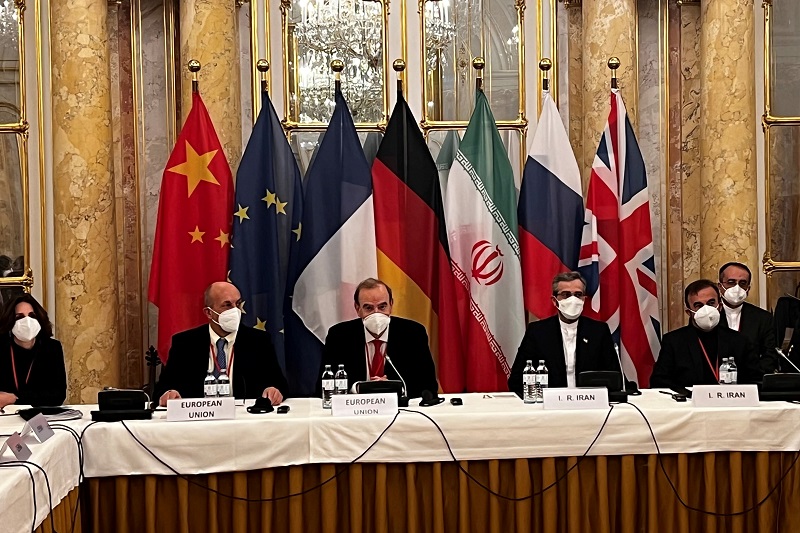 iran nuclear talks enter day five
China 'unlikely' to pressure Iran for concessions in nuclear talks
Iran's Foreign Minister Hossein Amirabdollahian is set to visit China this week to ponder the 25-year cooperation agreement inked by the two countries.
China has become a major 'support system' for Iran's economy after the US moved out from a nuclear agreement in 2018.
The foreign ministry spokesman said Amirabdollahian would discuss the 25-year agreement and other issues with Chinese officials.
Beijing and Tehran inked a "comprehensive strategic partnership" agreement in March 2021 to spike political and economic relations.
The visit holds importance as talks are underway in Vienna between Tehran and major powers to revive the 2015 nuclear deal. The agreement had restrained Iran's nuclear programme in exchange for the ease of US sanctions.
According to Chinese media reports, Beijing is unlikely to pressure Tehran to agree to US demands to rescue the Iran nuclear deal. There have been repeated warnings from the US that time is running out to get to a conclusion.
Related Posts
The latest round of talks regarding the Joint Comprehensive Plan Of Action (JCPOA) began late November in Vienna and continued until the past week. It is clear from recent developments that Tehran seeks to achieve various foreign-policy goals in the coming months.
Hardline Iranian President Ebrahim Raisi will visit Russia to discuss defence agreements with Moscow. According to media reports, Raisi is expected to sign a $10 billion, 20-year security and defence cooperation agreement.
Tehran already has a 25-year agreement with Beijing and wants to cement it with specific items on the agenda.
Iran is also hosting a delegation from Afghanistan, which means it is hoping to spike security in Afghanistan and Iraq. Raisi is also willing to expand his influence across the Middle East.
"Our agenda is diverse, and a range of topics are being pursued in this context," said a senior Iranian diplomat.