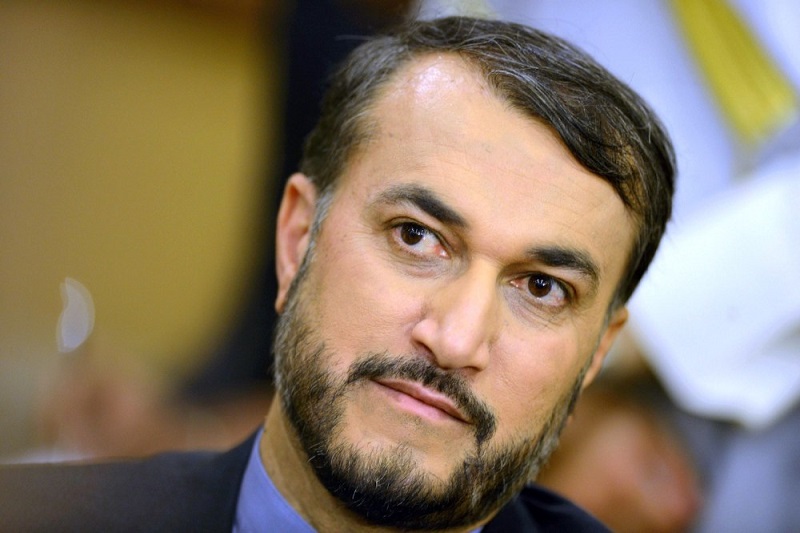 implementation of the 25 year cooperation agreement between iran and china begins
Implementation of the 25-year cooperation agreement between Iran and China begins
Iran – Iranian Foreign Minister Hossein Amir-Abdollahian announced that the implementation of the 25-year strategic agreement between Iran and China has begun. The agreement was signed between the two countries last year.
The Iranian Minister on his first official visit to China announced the deal on Friday. He arrived on Friday in China's Jiangsu Province. The announcement came after detailed discussions on Sino-Iranian cooperation with the Chinese foreign minister in China.
Reportedly, China's Foreign Minister Wang Yi and Iranian Foreign Minister Hossein Amir-Abdollahian agreed to step up cooperation in energy, infrastructure, production capacity, medical, science and technology. The Iranian and Chinese foreign ministers also discussed a wide range of political, economic, trade, and cultural issues.
The 25-year cooperation agreement
The $400 billion agreement between Tehran and Beijing was signed on March 27 in 2021. The project aims to significantly expand China's economic and political influence.
The agreement was signed between the two countries to strengthen the long-standing economic and political alliance for the next 25 years. The deal officially documents the China-Iranian Comprehensive Strategic Partnership. The agreement also paves the way for Iran's participation in the Belt and Road Initiative, a massive infrastructure project stretching from East Asia to Europe.
Related Posts
Reportedly, the cooperation will also be expanded to agriculture, fisheries, cybersecurity and the third party market. Iran is firmly committed to promoting Iran-China cooperation. The two ministers also talked about the Iranian nuclear situation. The ministers criticized the US (United States), France, Germany, and the UK (United Kingdom) for their lack of "initiative" in nuclear talks. China reportedly also reaffirmed its opposition to unilateral sanctions by the United States against Iran.
The Chinese foreign minister said that the U.S. unilateral withdrawal from the Joint Comprehensive Plan of Action (JCPOA) created a difficult situation for Iran. He added that the U.S. must rectify its mistake as soon as possible.