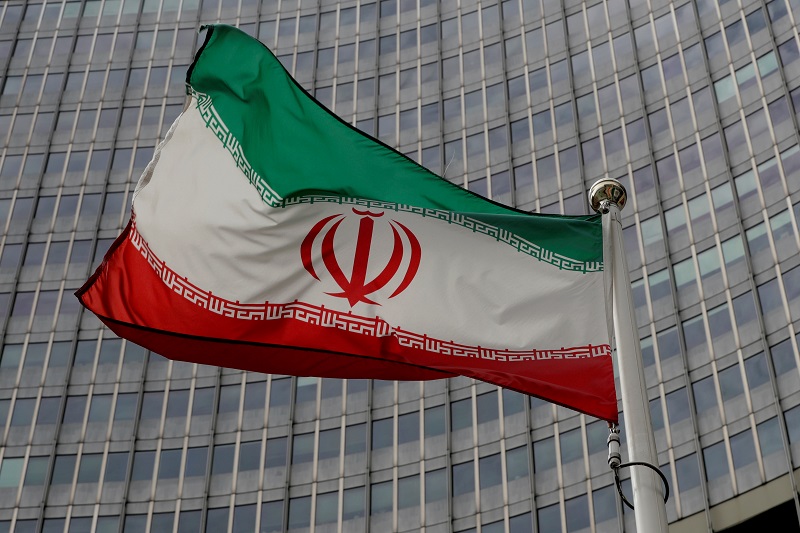 file photo: an iranian flag flutters in front of the iaea headquarters in vienna
The United States and Israel discuss 'advances in Iran's nuclear program'
The United States National Security Adviser Jake Sullivan and his Israeli counterpart Dr Eyal Hulata conducted a virtual meeting of the US-Israel Strategic Consultative Group (SCG) on 26 January. They discussed Iran's nuclear deal.
Various foreign affairs and security officials were also present in the meeting. According to a statement by the White House, they discussed significant regional developments since the last SCG meeting in December. They also talked about recent significant developments in the Middle East.
Jake Sullivan said that the US doesn't want Iran to obtain a nuclear weapon. The US is reportedly preparing alternative options to prevent Iran from acquiring nuclear weapons.
They talked about the nuclear deal because negotiations in Vienna to revive the nuclear deal known as the Joint Comprehensive Plan of Action (JCPOA) were reportedly showing subtle signs of progress.
Related Posts
Joe Biden administration on nuclear deal
Joe Biden administration officials have reportedly set the beginning of February as an unofficial deadline for the talks. Reportedly, they believe Iran's nuclear advances will soon render the 2015 deal ineffective.
Earlier in the week, US Special Envoy for Iran Rob Malley said the US is less likely to return to the 2015 Iran nuclear deal as long as Tehran holds four US citizens hostage. Recently, Iranian President Ebrahim Raisi said in an interview that a nuclear deal with the US is possible if sanctions on Iran are lifted.
Iran and European countries this week began another round of nuclear talks in Vienna. The European countries want to revive the deal. Earlier, EU foreign policy chief Josep Borrell also said that the final negotiation would take place within weeks.
The U.S. and Israeli officials agreed that they will remain in close coordination on various range of issues. The US and Israel will also remain united against all threats to their national security.