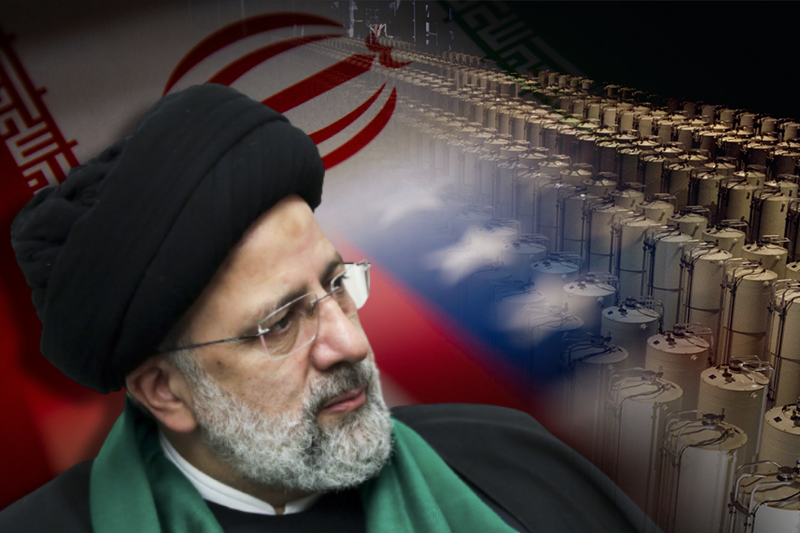 iranian president calls on the u s to lift sanctions to revive the nuclear deal
Iranian President calls on the U.S. to lift sanctions to revive the nuclear deal
Iran –Iranian President Ebrahim Raisi called on the United States (US) on Monday to lift sanctions to revive Iran's 2015 nuclear deal. He said that efforts to revive Iran's 2015 nuclear deal cannot be succeeded unless the US lifts major sanctions.
Raisi said at a joint news conference with Qatari Emir Sheikh Tamim bin Hamad al-Thani in Doha that the US must prove its will to lift all major sanctions.
Reportedly, indirect talks between Iran and the United States reached a final stage on Monday. According to Reuters, last week US-Iranian deal took shape in Vienna after months of indirect talks to revive the nuclear deal. The 2015 nuclear pact was abandoned in 2018 by then-US President Donald Trump.
Earlier, Iranian foreign ministry spokesman Saeed Khatibzadeh said that the Vienna negotiations had made "significant progress".
Related Posts
Iran had demanded legal assurances on Monday that the US will not exit the deal again. A senior Iranian official told Reuters that Iran had shown flexibility by agreeing to "inherent guarantees". A draft text of the agreement also included other issues like unfreezing billions of dollars in Iranian funds in South Korean banks and the release of Western prisoners held in Iran. Raisi was cautious about the deal.
Reportedly, the officials also discussed minor technical issues. The agreement is expected to be finalised within the next couple of days. Israeli Prime Minister Naftali Bennett said on Sunday that Iran may agree to a new nuclear deal with major powers. However, he said that the new deal will be weaker than the original 2015 agreement.
The 2015 Iran nuclear deal offered Iran sanctions relief in exchange for curbs on its nuclear program. In 2018, Donald Trump reimposed heavy economic sanctions. Talks on reviving the deal were started in late November. The talks were aimed at removing US sanctions against Iran and restoring the JCPOA (Joint Comprehensive Plan of Action).