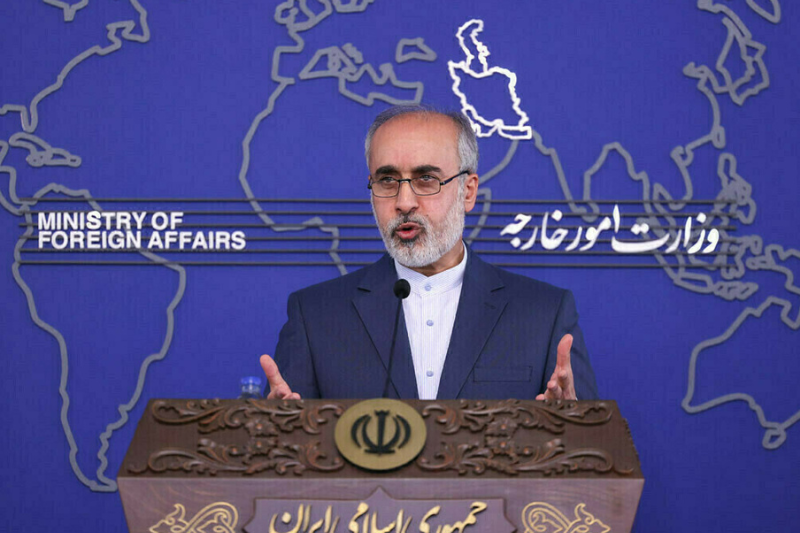 iran's prisoner exchange with us to take up to two months
Iran's prisoner exchange with US to take up to two months
"A specific time frame has been announced by relevant authorities," Iran's Foreign Minister Spokesperson Naseer Kanaani said during a press conference on Monday, stressing the process of releasing US prisoners held in the regime would take up to two months.
Earlier this month, the two countries reached an agreement whereby five Iranian-Americans would be freed in exchange for $6 billion frozen in South Korea as a result of sanctions. As part of the deal, four detained US citizens were transferred from Tehran's Evin Prison to house arrest.
A fifth was already under home confinement at the time. Last week, Iranian assets that had been frozen in South Korea were transferred to Switzerland's central bank for exchange and eventual transfer to the regime, according to South Korean media.
Keep Reading
Delicate History Of Prisoner Exchanges
Washington is also likely to release some Iranians held in US prisons, although it remains unclear how many of them are kept in detention in America. The two countries share a delicate history of prisoner exchanges, with the most recent one recorded in 2016.
That year, Iran agreed to limit its nuclear programme in exchange for an easing of potentially-crippling sanctions. Four Americans headed for their home country after getting released from Iran's confinement, with several detained Iranians in the US also winning their freedom.
It appears the final transfer of money to Iran – which does not recognise dual citizenship – and the full release of the detainees wouldn't happen any time before September. Nevertheless, the fragile agreement is expected to subject US President Joe Biden to a fresh wave of criticism.