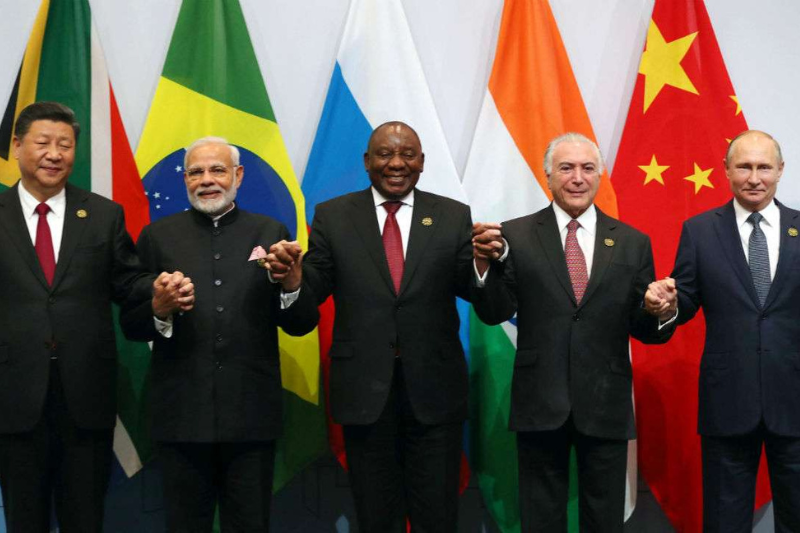 brics summit sets sights on expansion, stirring speculation on anti west direction
BRICS Summit Sets Sights on Expansion, Stirring Speculation on Anti-West Direction
The discussions about the ambitious growth goals of the worldwide coalition are expected to take center stage at the upcoming BRICS summit. According to a Financial Times story, China, one of the member countries, is anticipated to take the initiative in advancing the BRICS alliance of developing markets toward becoming a formidable rival to the G7.
Leaders from several developing nations will attend the summit, which is set to take place this week in Johannesburg. Notably, the bloc, which consists of South Africa, Brazil, Russia, India, and China, is extending invitations to a wide range of countries for future membership.
But the summit's agenda has provoked heated discussions about the BRICS group's future course. There is much debate about whether the coalition should continue to be an impartial alliance focused on the economic needs of developing countries or change into a group that openly opposes Western hegemony. According to sources briefed on China's and India's positions, this issue has given rise to tensions.
Keep Reading
According to a Chinese official, if BRICS were to grow to include countries with a comparable percentage of the global GDP as the G7, the member states' combined influence would increase on the global arena. Naledi Pandor, the foreign minister of South Africa, on the other hand, vehemently disagreed with the idea of turning BRICS into a group hostile to the West. Cyril Ramaphosa, the president of South Africa, expressed support for the expansion plan in the meanwhile, albeit he did not take a firm position on the larger agenda.
Observers are paying particular attention to the debates at the BRICS summit because they could have an impact on the coalition's role in world affairs and its ability to challenge long-established Western supremacy.