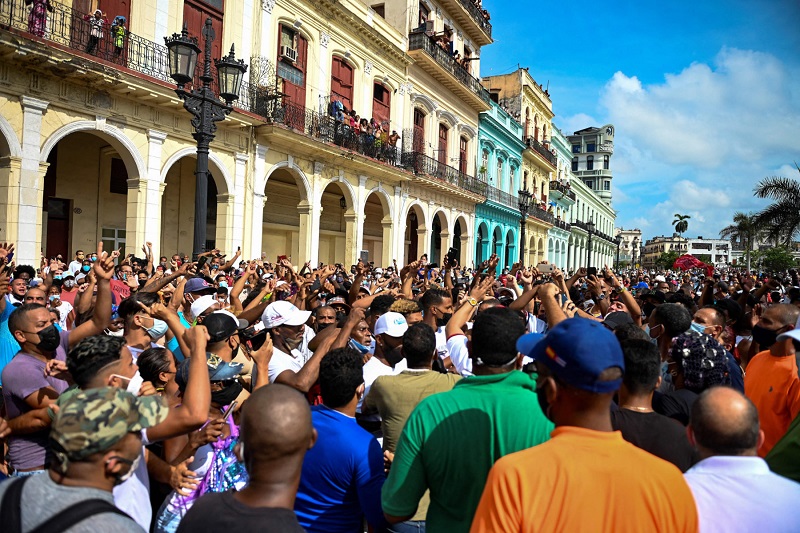 topshot cuba politics demonstration
Is Cuba moving towards a progressive government with recent changes?
Cuba -There are a lot of changes that the communist Cuban government is looking to make. From introducing concepts and provisions for gay marriages to making a way for women rights.
The intentions might be noble but there is no way these things will get an easy confirmation. These things were analyzed after the Cuban government seeked to push for more support for a new family code.
It is through this very family code, the communist government seeks to bring large changes in the current system. Experts however believe that the upcoming referendum vote will not be able to provide a rubber stamp.
Related Posts
The main issue seems to be the very loose support for the reforms that the government is looking to bring in as it clashes with the inherent and all over established culture–machista.
This seems to be the first time that the government is looking to encourage an open and frank concept in the nation while the citizens seem to have some reservations about it. In order to control the proceedings for the new changes, the supporters of the government are going against the mandate.
They fear that if this mandate is guaranteed, it will play with the 1975 laws from the era of former Cuban President Fidel Castro. Even though, Castro was never a popular leader internationally but in 2010, he was acknowledged for the persecution of gays on the island. He was known to have taken personal responsibility and called it a "great injustice".