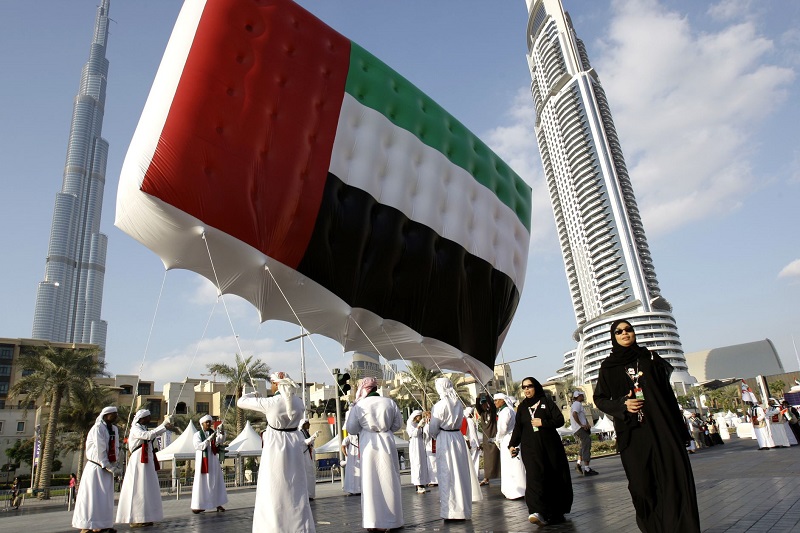 uae a torchbearer for uplifting women in plethora of sectors will now address the key issue during unsc presidency
UAE: A torchbearer for uplifting women in plethora of sectors will now address the key issue during UNSC presidency
In a great milestone achieved under the esteemed leadership, the United Arab Emirates has assumed the United Nations Security Council (UNSC) presidency for the month of March. The Presidency of UNSC is responsible for leading the Security Council. The presidency rotates among the 15 nations that are the members of UNSC. This development comes as the UAE has received global support about its ability to efficiently and effectively manage the Security Council and also promote diplomatic dialogue towards achieving global security and peace.
During its presidency, the UAE has planned to hold three events in line with its role expectations. The first event is planned to cover issues related to Women, Peace and Security (WPS). Furthermore, the second event would be aimed to keep focus on climate change. UAE is going to conclude its UNSC Presidency with the third event to explore ways to strengthen cooperation between the Council and Arab League.
Women empowerment in fields of promoting peace and security, as well as other arenas, has been among the top foreign policy priorities of the UAE. Working in this direction, UAE launched the Sheikh Fatima bint Mubarak Women, Peace and Security Initiative in collaboration with the United Nations Entity for Gender Equality and Empowerment of Women (UN Women) in 2019. Under this initiative, hundreds of women recruits were trained in Arab Region, Asia and Africa in order to secure their equal participation and presence in the security sector.
In May, 2021, UAE's Mother of the Nation, Sheikh Fatima bint Mubarak launched a National Action Plan on women, peace and security. It is the first National Action Plan that has been developed in a GCC country with aim to empower and support women internationally by promoting the UN Security Council Resolution 1325. "I commend the efforts of the General Women's Union and all national entities; federal, local, and civil society organizations for their work on the UAE National Action Plan," Sheikha Fatima, who is also the chairwoman of the General Women's Union, had said. "I would also like to commend the role that UN Women play in meeting the global commitments towards women, peace, and security."
Related Posts
She added, "Our nation also continues to support humanitarian organisations at regional and global levels, to advance women's work and contribute to improving the lives of women as part of building safe and stable societies."
Halima Al Saadi, Dubai Police's first female horseback patrol officer is inspiring generations through her achievements, all under support of UAE's leadership that envisions empowered Emirati women. Speaking from Dubai Police Equestrian Department in Al Awir, Al Saadi said, "I joined Dubai Police with the idea that I will be like the detectives I watched in movies. I entered the field and found myself involved in criminal investigations and worked across different departments throughout my career. I fulfilled my ambitions and I will always aim for higher."
Noura Khalifa Al Suwaidi has been serving as Secretary General of the General Women's Union (GWU) for 22 years. She has played a key role in progressing and empowering Emirati women, while working alongside UAE's Mother of the Nation. "Today, we have nine female ministers. They handle some critical areas such as advanced sciences, youth affairs, community development, culture, public education, international cooperation, and food and water security," she said while referring to Reem Al Hashemy, Minister of State for International Cooperation; Noura Al Kaabi, Minister of Culture and Youth; Hessa Buhumaid, Minister of Community Development; Ohood Al Roumi, Minister of State for Government Development and the Future; Shamma Al Mazrui, Minister of State for Youth Affairs; Mariam Almheiri, Minister of State for Food and Water Security; Sarah Al Amiri, Minister of State for Advanced Technology; and Maitha Al Shamsi, Minister of State.
"Emirati women have proved themselves and cemented their abilities in society, successfully capitalising on opportunities until reaching leadership positions. True collaboration to promote the nation's growth and development in all areas and sectors is exemplified and amplified by the synergy of all Emiratis," she concluded.