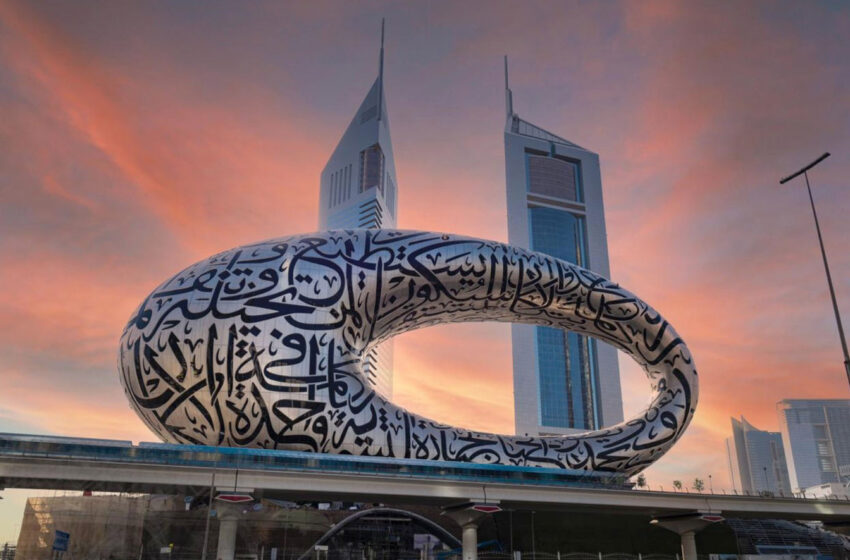 dubais museum of the future set for opening on friday
Dubai's Museum of the Future set for opening on Friday
Dubai -Dubai is set to open the doors of its new Museum of the Future on Friday.
The architecturally stunning building is a seven-story structure, envisioning a dreamlike world powered by solar energy.
The museum signifies Dubai's ambitions and desire to be seen as an inclusive and modern city. Even though Dubai's political system is rooted in hereditary rule and the modes of expression in the country are limited, the government wants to make its skyline a piercingly modern one. It is the latest in a spree of feats for Dubai, the first country to hold the World's Fair in the Middle East.
Coming back to the torus-shaped museum, it is a design marvel that relies on a network of diagonal beams. The museum's goal is to inspire people to think about the possibilities of real-world action.
The building is enveloped in windows carved in Arabic calligraphy. It adds another eye-popping design element to the country's modernity.
Related Posts
Last year, the UAE announced that it would join a list of nations cutting greenhouse gas emissions. The museum's focus on sustainable development brings tensions between Gulf Arab states to the forefront.
The museum invites visitors to disconnect from their phones and connect with their senses. It also encourages visitors to ponder the planet's health and biodiversity — keeping in view consumption, luxury, and consumerism.
The museum's ethos is a drive toward a sustainable future and a healthy planet — signifying that the quest for the former should not economic growth and prohibit progress.
The building would seek to create new opportunities out of the challenges that the world is facing.
Brendan McGetrick, the museum's creative director, said addressing climate change "never meant that humans have to return to a hunter-gatherer lifestyle."
"You can continue progressing and innovating, but it should be done with an awareness of our relationship to the planet and that we have a lot of work to do," he said.