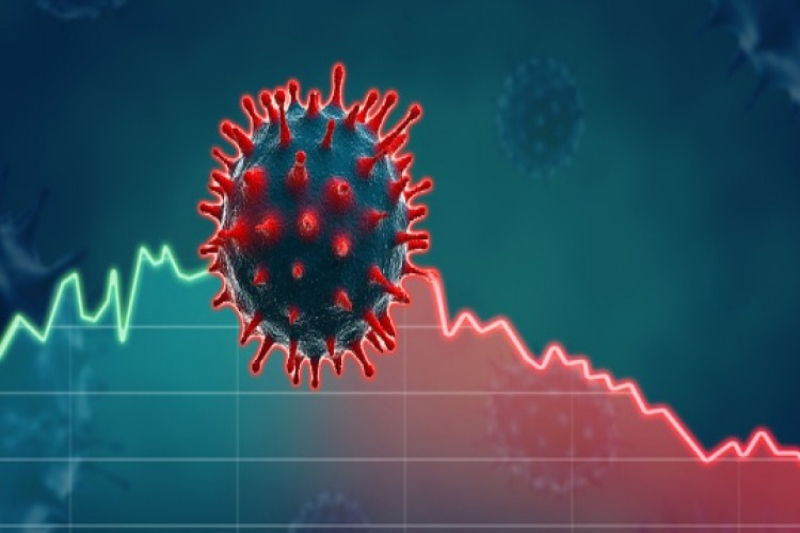 covid cases rises in gulf countries
Covid-19 threat: Most Gulf countries' economy in red as COVID cases rises again
Saudi Arabia
Most stock markets in the Gulf countries ended lower on Sunday because of the rising coronavirus cases across the Gulf countries. The Saudi index was most affected on Sunday due to Covid-19.
Reportedly, COVID-19 infections have started rising again in Gulf countries. The risk of the Omicron variant also increased significantly. Data from health ministries have shown that Covid cases increased while the Omicron variant spread across the countries. Many countries had witnessed losses in their businesses due to covid. 
Covid-19 infection in UAE
The United Arab Emirates (UAE) witnessed a particularly sharp increase in COVID-19 infections since the arrival of Omicron this month. Reportedly, 1,002 cases were recorded on Thursday. The UAE Ministry of Health said that the country reported the highest daily number of COVID-19 cases in nearly six months. However, the UAE's e-commerce market significantly grew amid Covid-19. More consumers used Apps to shop for their basic needs.
Covid-19 infection in UAE
Saudi Arabia's benchmark index TASI (Tadawul All Share Index) dropped 0.9%. It was dragged down by a near 1 per cent fall in its major market players, Al Rajhi Bank, SABIC, and Saudi Aramco. Saudi National Bank witnessed a decrease of 1.4%.
Health authorities of Saudi Arabia told citizens last week to avoid all unnecessary foreign travel. Saudi Arabia reported its first Omicron case on December 1. However, Saudi Research and Media Group (SRMG) stock price rose on Sunday. It hit SR184, marking its highest closing price since it achieved an all-time high of SR190 in June 2021.
Abu Dhabi's index fell 0.4%. While the Qatari index (QSI) lost 0.4%, pressured by a 0.7% decline in the Gulf's biggest lender, Qatar National Bank (QNBK). However, Dubai's index, DFMGI gained 0.5%, led by a 7.5% jump in Deyaar Development DEYR.DU.