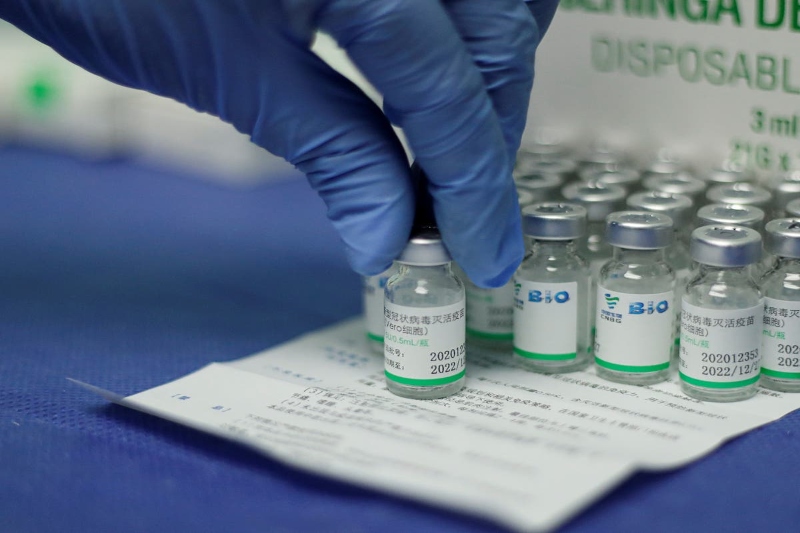 uae approves sinopharm
UAE approves Sinopharm's protein-based vaccine; will be available as a booster dose
Last updated on February 25th, 2022 at 05:56 am
The vaccine will be produced and distributed by a joint venture between the UAE's Group 42 and the China National Biotec Group. CNBG is a unit of the China National Pharmaceutical Group (Sinopharm).
UAE-based study on vaccine
The approval came after the UAE-based study showed an immune response against the emerging variants of the virus in volunteers who had previously received two doses of the Sinopharm CNBG's inactivated vaccine.
Coronavirus cases in UAE
The UAE, a federation of seven emirates, reported 1,732 new coronavirus cases and one death on Monday. The new COVID cases were detected through 325,097 additional tests. The country wanted to focus on the safety of its people amid the Omicron variant. However, the Ministry claimed that around 91% of the population of some 10 million had already been fully vaccinated.
Related Posts
New covid restrictions
In view of the rising number of Covid cases, authorities in Abu Dhabi have reduced the operating capacity of social events like weddings, funerals and family gatherings. The maximum number of people at any event should not exceed 50. Reportedly, daily covid cases have risen sharply this month.
Read More: Majesty King Abdullah II: How The King uplifted Jordan to its modern era
The Ministry urged the people to cooperate with health authorities and comply with precautionary measures to fight against Covid-19. The Ministry also told to follow social distancing to avoid further transmission of the virus. This news came at a time when thousands of tourists around the world were preparing to travel to Dubai to celebrate New Year Eve. On November 27, UAE announced that 100 per cent of the population had received a single dose of the COVID-19 vaccine.