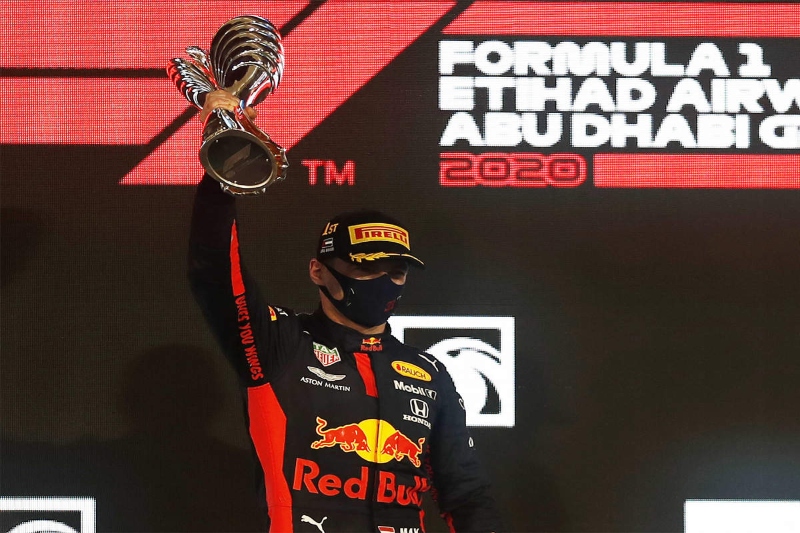 max vertappen
Max Vertappen gets better of Lewis Hamilton in the last lap of Abu Dhabi Grand Prix
Last updated on December 14th, 2021 at 06:09 am
Abu Dhabi
Max vertappen has created history by winning the Abu Dhabi Grand Prix event on Sunday as he became the first Dutch player to have won an F1 event. This was not the only shocker that the dutch racer pulled off as the actual turnout of the event was where he shined the most. 
The victory was guaranteed for the player in the 53rd lap of the event. The deciding lap came with the promise for Verstappen to lift the trophy for his first even win in a World Championship. The incident that prompted his rank to number was related to a safety car incident.
Due to this incident, Hamiliton erased a 11 second gap that he had amassed over the course of the race and despite being a race leader, a possible winner lost his chances on the cup. The event was filled with a series of twists and turns throughout till the very end. 
Related Posts
At the start of the race, it did not seem like that the Dutch would get the better of all others as he started in pole position and more specifically he was also on soft tyres while his competitor, Hamilton was next to him but at a stronger position on medium tyres.
He started off slow especially when compared to the seven time world champion who was barely visible once the race commenced. Verstappen did not wait till the end to get close to Hamilton as in the first lap itself, he grew gradually close to him resulting in both cars leaping in a tight corner. 
Here the Dutch player came up with the idea to choke his opponent and he managed to successfully execute the plan as Hamilton was now off the track. But despite that, he did not give up and instead of giving Verstappen an edge with this, Hamilton decided to cut through and take the lead.
But in the end, tyre management was to be blamed for Hamilton losing in the end which is surprising as mostly it is because of the tyre management team that the player he stays at the top.
Anyways, it was Vertsappen's day and he deserved all the limelight that he got post the match. He said, "It's insane. I don't know what to say. I'm so pleased for the team and for all these guys. I love working with them so much."