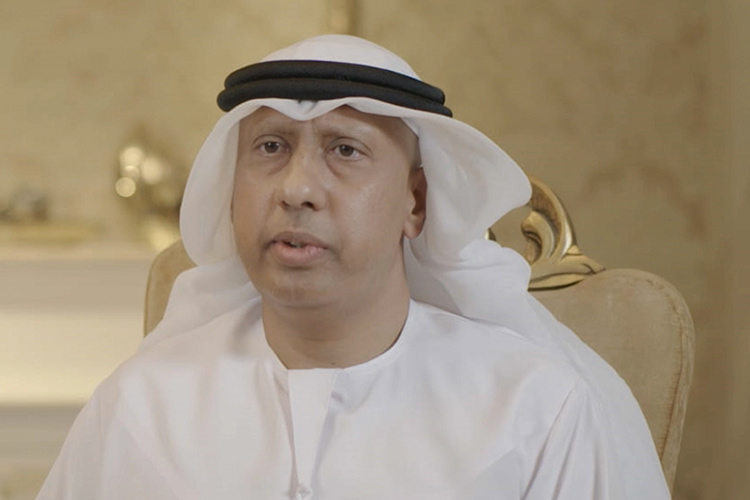 Abu Dhabi's Stem Cell Center successfully treats its first Emirati patient through bone marrow transplant
Abu Dhabi's Stem Cell Center successfully treats its first Emirati patient through bone marrow transplant
Abu Dhabi's Stem Cell Center (ADSCC) has successfully treated its first Emirati patient who underwent bone marrow transplant at the facility. The Centre, sharing its remarkable success, in its press release said that the transplant was performed in Abu Dhabi as a part of the Abu Dhabi Bone Marrow Transplant program (AD-BMT). ADSCC introduced the Abu Dhabi Bone Marrow Transplant program (AD-BMT) in July 2020, exhibiting exemplary results as it successfully teated patients who suffered from leukaemia.
The Center has been working in collaboration with Sheikh Khalifa Medical City, since the launch of the program. The centre has already treated eight patients with different types of blood malignancies within a year. It marked a pathbreaking success, given the short span of time since the program was launched. Many believed that the success of the treatment vouched for the high standards of health care provided by the UAE.
AbdelRahman Al Jaberi, the most recent patient to get the treatment from the medical facility, said: "I wasn't aware that stem cell therapy was available in the UAE, but I'm grateful to God and to our leader, His Highness Sheikh Mohamed Bin Zayed – may he have a long life – for supporting the center so that I don't have to travel and can recover at home in Abu Dhabi amongst my family."
He continued, "With COVID-19, there's a risk from travel and the time demands of quarantine. Thankfully, I don't have to worry about that. With my family and friends standing by me, I feel a much-needed dose of positive energy to continue with the treatment. Thank God for that."
Dr. Fatema Al Kaabi, Executive Director of the Abu Dhabi Bone Marrow Transplant program and lead physician during Al Jaberi's treatment, said: "We are almost 50 years old as a country and are treating cancer patients using an internationally approved treatment method with curative intentions. We are aiming to incorporate smart immunotherapies and cell engineering methodologies to fight cancers in the UAE and the region."
Related Posts
Dr. Yendry Ventura, Specialist in Immunology and General Manager of ADSCC, said, "As immunologists, we strive to identify innovative methods to treat conditions that are known to be challenging to cure. Using stem cell therapy in the form of bone marrow transplants is one of the most well-known and established methods to treat various conditions of blood malignancies."
The AD-BMT program, which started taking cases from early August 2020, treated patients with different types of blood malignancies including Multiple Myeloma, Plasma Cell Leukemia, Large Diffuse B-Cell Lymphoma and Hodgkin Lymphoma. The treatment which generally varied for each patient, lasted from about 19 days to up to one month.
The programme's successful medical record encouraged ADSCC to apply for international accreditation. The ADSCC has been working towards adopting a more environmentally conscious approach by coupling technology with sustainable and eco-friendly practices. It also committed to embrace more innovative measures and translational research. The programme'a futuristic approach sets a high mark, which the authorities believe would help in its expansion plan, eventually offering other procedures and treatments. The ADSCC reported that AD-BMT programme has been continuously taking more cases and treating patients, while working towards its expansion so that it can treat more than one patient simultaneously. Its goal for the near future is to provide treatment for not only hematological issues, but also other disorders including autoimmune diseases and primary immune deficiencies.