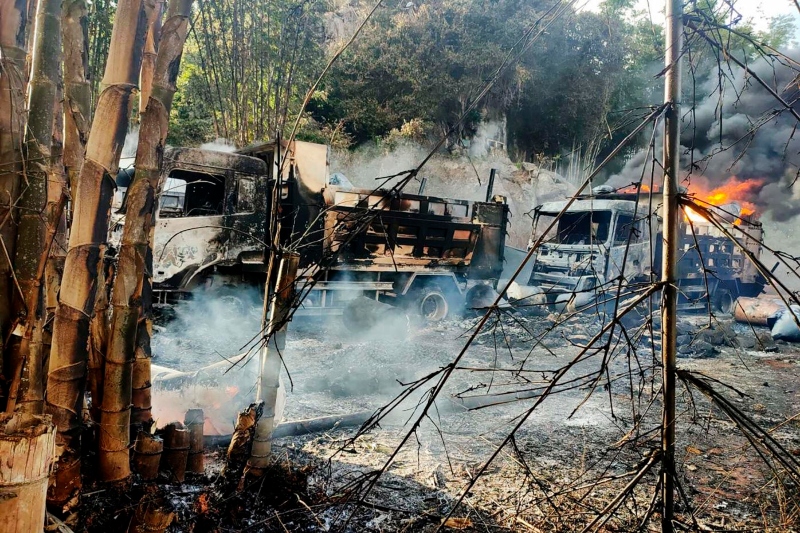 35 die in myanmar during christmas eve
UN orders probe as 35 die in Myanmar during Christmas eve
Myanmar
Reports about violence in Myanmar are troubling the United Nations especially the recent line of events that led to 35 dead on Christmas eve. The organization has now ordered a fresh line of probe after a report about killings was revealed.
The officials believe that the report indeed is credible as. The UN Under-Secretary-General for Humanitarian Affairs and Emergency Relief Coordinator Martin Griffiths was the first one to make a comment and he said that the organization and he himself is horrified with the reports.
He has condemned the attacks saying that these are terrifying incidents and these attacks on civilians are prohibited under international humanitarian law. The UN official also called for a deep and transparent investigation to bring justice to the people and also bring out the perpetrators. 
Related Posts
The civilians and the human rights groups on ground confirmed that it was military officials who were responsible for the killings. Save the Children, an organization working for human rights specifically for Children, said that two of the workers were missing.
Myanmar is under a military coup and they have been controlling the activities in the nation and not only this it is also attacking civilians who are either portesting to bring out democracy or are fighting against the investigation.
In the wake of all of this, the special envoy to the UN for Myanmar said that due to the situation that happened in Chritamnas, it is better that the military announces ceasefire for the New Year's celebrations. 
The nation has been witnessing mass scale protests since the day the military seized power and took over the administrative control in February. The security forces have responded to the situation very aggressively as now the only body they are answerable to is the military itself.