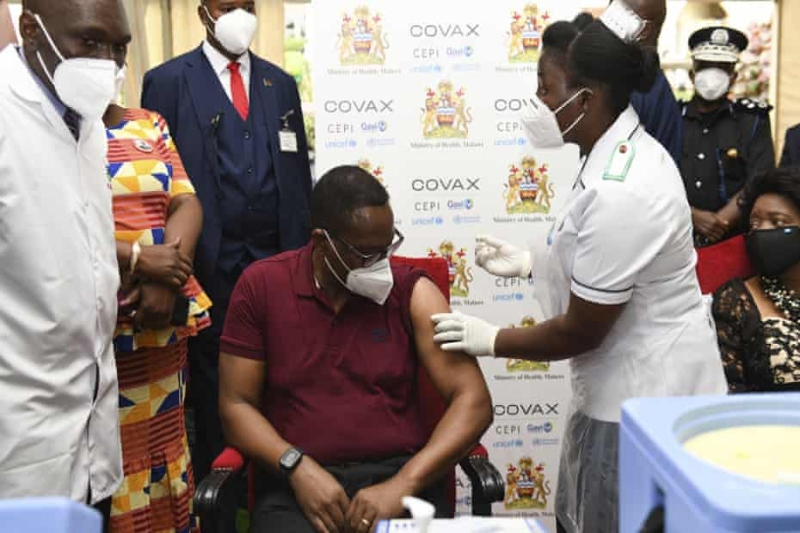 covid 19 jabs violating human rights
Are Covid-19 jabs violating human rights? Malawi civil rights groups stresses on it
Malawi
A civil right group in Malawi believes that compulsory vaccination drives from citizens is against human rights. Due to Covid-19 pandemic, nations all over the nation have introduced vaccination drives to safeguard citizens from the virus attack. Some of them have entirely left it on citizens while others have made it mandatory. 
Malawi government has announced that it will make Covid-19 vaccination mandatory for frontline workers to which the human rights group  stresses that it is entirely violating human rights. 
The government stated that from January it will be compulsory for public sector workers, including healthcare staff, police and teachers including the journalists. The government focused that by doing this, they will limit the spread of the virus. 
Related Posts
Malawi's health minister, Khumbize Kandodo Chiponda stressed, "Accumulating data continues to indicate that the majority of those being admitted to our emergency treatment units or losing their lives to Covid-19 have not been vaccinated."
The country has registered 66,166 Covid-19 cases and more than 2,300 deaths since the epidemic was first reported in the country. As far as the covid-19 cases are concerned, the country has seen a gradual decrease in the vaccinated population and people have grown more reluctant.
As per a statement, the Malawi Human Rights Commission, said that the commission is not in favor of mandatory covid-19 vaccination as it is against the basic human rights groups especially those which are guaranteed by the  constitution of the republic of Malawi.
On Tuesday, Malawi' president Lazarus Chakwera has been increasing the intensity with which they are going about the vaccination efforts so that they can work on the socio economic recovery plan.