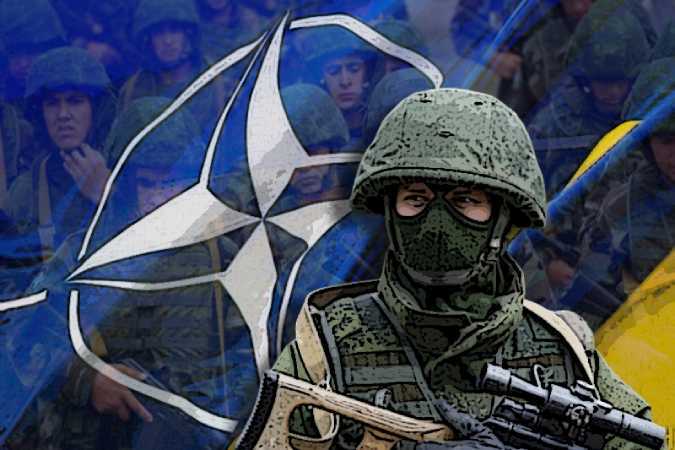 With Russia threatening its borders, Ukraine urges NATO to ramp up its membership
With Russia threatening its borders, Ukraine urges NATO to ramp up its membership
Russia is aligning its troops along Ukraine's borders. This has prompted Ukraine to urge NATO and key member states to hasten its membership process. Ukraine's President Volodymyr Zelenskiy talked to Jens Stoltenberg, NATO's secretary general, urging for putting country on membership process in order to put an end to conflict in the eastern Donbas region. The move came after Russia actively started gathering its forces along the Ukrainian borders, threatening the country.
After the call Ukraine presidency said that the most important and urgent issue at hand was "the possibility of obtaining the NATO membership action plan". This will put Ukraine on the path of future membership. Zelenskiy also made calls for boosting Ukraine's NATO membership to other members including UK's Prime Minister Boris Johnson, Canada's PM Justin Trudeau.
"NATO is the only way to end the war in Donbas. Ukraine's MAP [membership action plan] will be a real signal for Russia," Zelenskiy told Stoltenberg. Stoltenberg soon tweeted raising concerns of Russia's buildup along Ukraine's borders and said that the alliance "firmly supports Ukraine's sovereignty and territorial integrity".
Russia's move of increasing number of troops to the north and east of Ukraine and also in occupied Crimea is though unclear, has managed to keep Ukraine's president on toes. Last few days have seen Zelenskiy has engaged in a rather frantic series of diplomatic talks.
Russia has not denied assembly of troops but has said that it isn't threatening anyone. Kremlin's spokesperson, Dmitry Peskov said that NATO membership is not going to resolve the conflict. "From our point of view, it will only worsen the situation. If you ask the opinion of several million people living in the self-declared republics [in the east of the country] you will see that for them NATO membership is deeply unacceptable."
Related Posts
Chairman of the NATO military committee and senior military advisor to the Secretary General, Air Chief Marshal Sir Stuart Peach visited Kyiv on 6-7 April. He met Zelenskiy and attended briefings on NATO-Ukraine partnership and military training progress. Security situation in and around Ukraine were also discussion points of the visit.
Why is Ukraine not still a NATO member?
This question indeed makes a lot of sense. Ukraine at present has been countering Russia's aggression successfully in the region for seven years now. It is a security donor in the region by protecting a wide region between Black and Baltic Seas from Russia. Battling Russia on traditional field, Ukraine's invaluable experience is unmatched. This war extends from cyber war to traditional battle.
Keeping in mind Russia's regular aggressions in and around region, will NATO ramp up its membership process is to be watched out with series of diplomacies surrounding the decision.