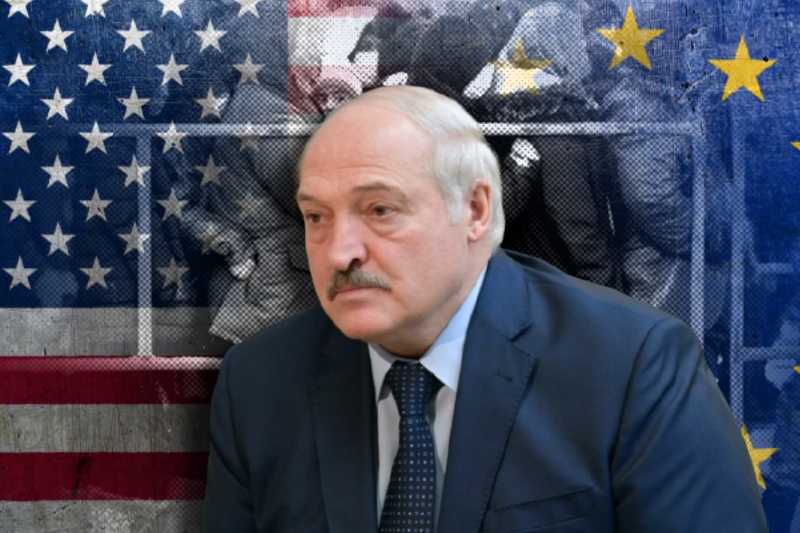 u.s and allies hit belarus
U.S. and allies hit Belarus with new sanctions over human rights abuses
Belarus
The United States, European Union, Britain, and Canada hit Belarus with new sanctions on Thursday on dozens of officials, organizations, and companies over human rights abuses.
The new sanctions are also in response to the migrant crisis along the country's border with Poland. As per the report, the US State Department said on Thursday that the US Treasury has identified three aircraft as blocked property.
The department also designated 32 individuals and entities, including Belarusian state-owned enterprises, government officials, and other persons, who support the regime and facilitate its repression.
Belarus is reportedly suffering from ongoing human rights abuses and inhumane exploitation of vulnerable people. The three countries and the 27-nation EU have targeted Belarus since President Alexander Lukashenko won a sixth term last year in an election. Reportedly, the election was fraudulent.
Related Posts
Britain imposed sanctions on eight Belarusian individuals responsible for repression and human rights violations. The EU reportedly also imposed travel bans on senior border guards and military officials, government representatives, and judges. However, Belarus' Foreign Ministry said that the new sanctions by the US and its allies will make the life of Belarusians as hard as possible.
Belarus human rights violation
Belarus has witnessed an unprecedented human rights violation over the past year. Belarus witnessed massive police violence against protesters, cases of enforced disappearance, allegations of ill-treatment. The violation of the human rights situation in Belarus started in 2020.
The situation became worse in the aftermath of the presidential election of 9 August 2020. As per the report by the UN, allegations of rapes, enforced disappearances, and even killings were reported in Belarus.
Subsequently, the UN (United Nations) expert also expressed concerns on this situation. UN reportedly said that the human rights crisis and international self-isolation could have the worst consequences for the whole country.