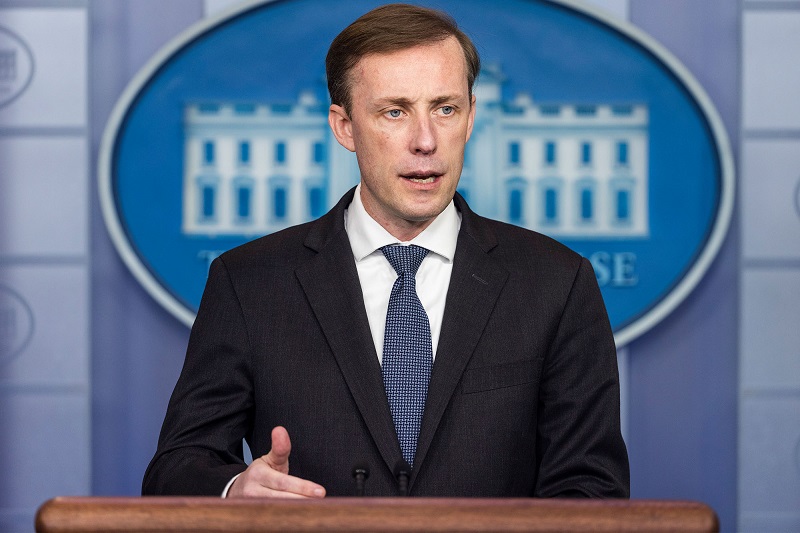 russia could attack ukraine any day white house
Russia could attack Ukraine any day: White House
White House national security adviser Jake Sullivan said Sunday that Russia could attack Ukraine within days or weeks.
"Russian President Vladimir Putin could take military action against Ukraine any time. It could be a couple of weeks from now. We are in the window. Moscow should take the diplomatic path instead," Sullivan said.
According to the US, Russia has assembled 70% of the military capability required for a full-scale invasion of Ukraine.
Russia is said to have nearly 100,000 troops near its border with Ukraine but denies planning an attack.
The ground is expected to harden from mid-February, enabling Russia to bring in more heavy equipment. The US has not provided evidence for its assessment.
However, Washington says the information is based on intelligence reports but cannot be substantiated due to its sensitivity.
Related Posts
The officials do not know whether the Russian President has decided to go for an all-out war but are of the opinion that a diplomatic solution is still possible. Wa shington and its European allies are pepping up their efforts to offer Putin a diplomatic way out.
Moscow has clarified that it is not planning to invade Ukraine but could take military action if its security demands are not met.
On Sunday, US President Joe Biden held a call with his French counterpart, President Emmanuel Macron. The French President is set to visit Moscow today (Monday). The 40 minute-long call between Macron and Biden allowed the two to coordinate ahead of the trip — wherein the French President will try to de-escalate tensions between Russia and Ukraine.
If the diplomatic push does not hold back Putin, possible Russian action could be annexing Ukraine's Donbas region, where separatists broke away from Ukrainian control in 2014, cyberattacks, or a complete invasion of Ukraine.
"We think that there is a possibility that Putin will order an attack on Ukraine," Sullivan said.