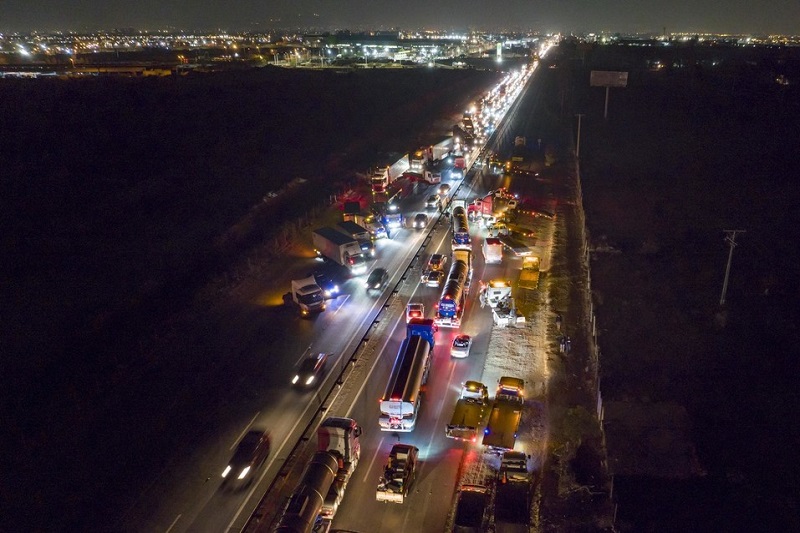 state of emergency announced in northern part of chile following a truckers death
State of emergency announced in Northern part of Chile following a truckers death
Chile -In order to protest against the death of a trucker, the Chilean truckers were seen on the streets on Saturday protesting against the government, who had promised to provide them safety but still this incident took place.
They were angry at the inability of the government and they went on to lift the blockade as they started to march towards their set destination. The blockade was imposed after a five-hour-long discussion between Interior Minister Rodrigo Delgado and the powerful truckers' union on Saturday.
Following deep analysis, the minister announced a state of emergency in the north of the country along with stepping up steps to ensure safety for example increased police patrols to improve law and order.
The Chilean truckers showed their aggression towards the changed policies as they took to streets, lifting road blockades and marching towards the decided destination but while on their way, a colleague was killed.
Related Posts
The measures were in place from the start of this week and Delgado also urged the Chilean army to help in due course. He stressed the army officials to help "supervise and monitor the routes that the unions are most interested in.".
The country has been witnessing a series of protests for a few days and the demonstrations further increased in the last two days where the drivers were seen blocking main roads and setting up barricades. This protest was done after Venezuelan migrants threw rocks at a truck as he refused to give them a ride. The trucker was killed at a place which is dominated by the hundreds of thousands of migrants from Venezuela–the northern city of Antofagasta. Migrants from Venezuela have continued to enter Chile even with Covid-10 protocols in place, irking the citizens who feel that it affects their safety.