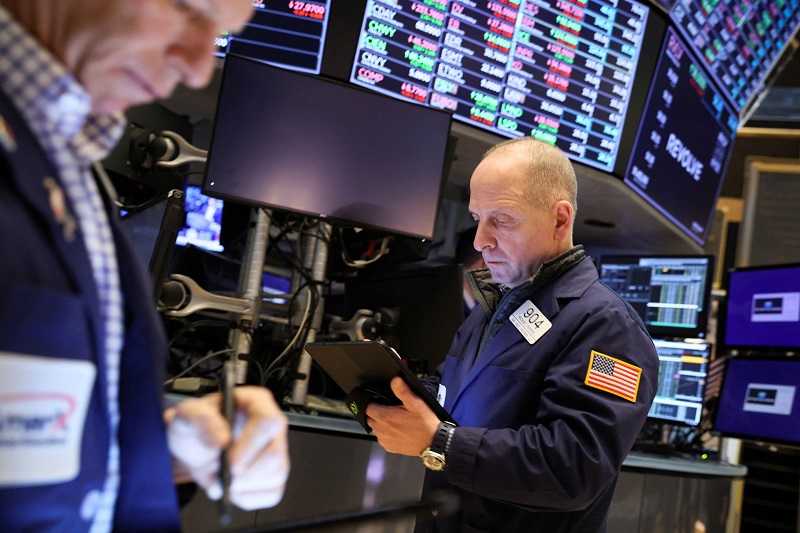 chinese stocks shiver in american markets due to ukrainian geopolitical changes
Chinese Stocks Shiver In American Markets Due To Ukrainian Geopolitical Changes
China is facing a huge backlash of the Russia-Ukrainian war. Many Chinese companies have either been sanctioned or been banned for use in America.
Further, those firms that are stilled listed in the US stock exchange have seen a massive downfall amidst the new Covid lockdown in China. Alibaba's stocks have plunged by 9%, while several other Chinese giants have also fallen.
 
This had led to the Securities and Exchange Commission (SEC) having red-flagged five Chinese companies last week that are listed on the US stock exchanges. The ADRs are great instruments through which US investors can trade shares of non-US firms on American stock exchanges.
Many American investment banking firms like JPMorgan Chase have downgraded several Chinese firms, including Alibaba and JD.com. The analysts believe many global investors are reducing their exposure to the Chinese firms, causing a steep fall in the Chinese market.
Related Posts
Further, a panic sell-off is being seen as trending in the busy cities of China, due to the fresh wave of the Covid-19 variant. The soaring energy prices are also giving China sleepless nights as it is heavily dependent solely on the import of fossil fuels. China is facing severe challenges in managing the pressure on its external sector as more than 70 per cent of China's oil requirements and 80 per cent of iron ore requirements are fulfilled through imports, reported local media. Rising prices of major Chinese import items such as oil and gas, coal, iron ore, etc. is also likely to augment the import payments.