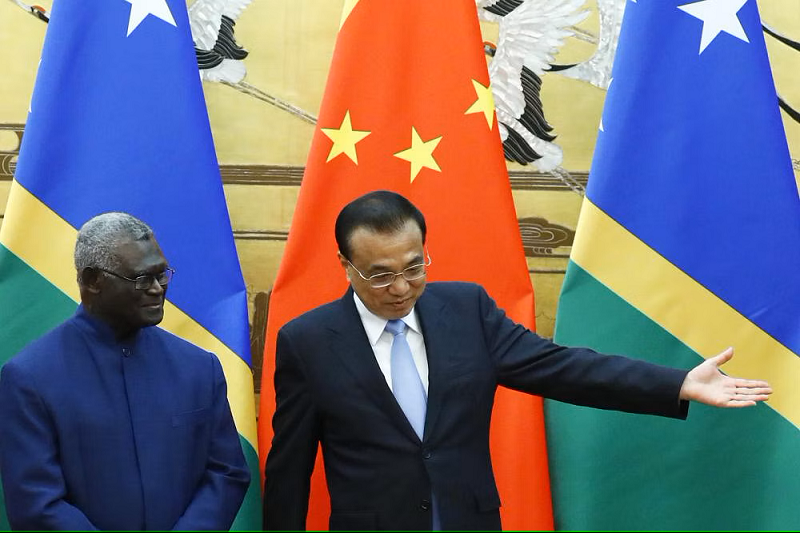 australian relations with solomon island go sour over insistence of no business with china
Australian Relations with Solomon Island Go Sour Over Insistence Of 'No Business with China
Solomon Islands is getting pressure over its growing relations with China as Australia indicated that this alliance could be detrimental for everyone around the islands.
What is being termed as a 'last nail in the coffin' of relations between Australia and Solomon Islands, current PM Scott Morrison might have been hasty is sending off a junior officer to the islands to investigate the matter in focus. The result has not been good for Down Under as Solomon Island's Prime Minister Manasseh Sogavare found the comments and intrusion as 'insulting'.
Apparently, Zed Seselja, a junior minister in the cabinet of Australian Prime Minister Scott Morrison, already in the midst of campaigning for a tough re-election, was sent off to the Solomon Islands' capital of Honiara, where he met the PM and other officials.
Related Posts
A draft version of a security pact between the Islands and China leaked in the media last month. Obviously, tremors of the same could be felt far and wide till Down Under. What is most of concern in the naval access that will come to China due to its pact with the Solomon Islands. Australia has therefore made it its mission to persuade the Solomon Islands not to go to bed with the enemy.
The United States and Australia have long been concerned about the potential for China to build a naval base in the South Pacific, allowing its navy to project power far beyond its borders. Meanwhile, Mr. Sogavare has made it clear that Solomon Islands has no intentions of allowing China to build a military base in their geographical territory. However, the pact signed, (it was not disclosed to the public) states that it would allow for armed Chinese police to be deployed at the Solomon Islands' request to maintain 'social order'. In the recent past, China has offered training for Solomon Islands' Police force too.