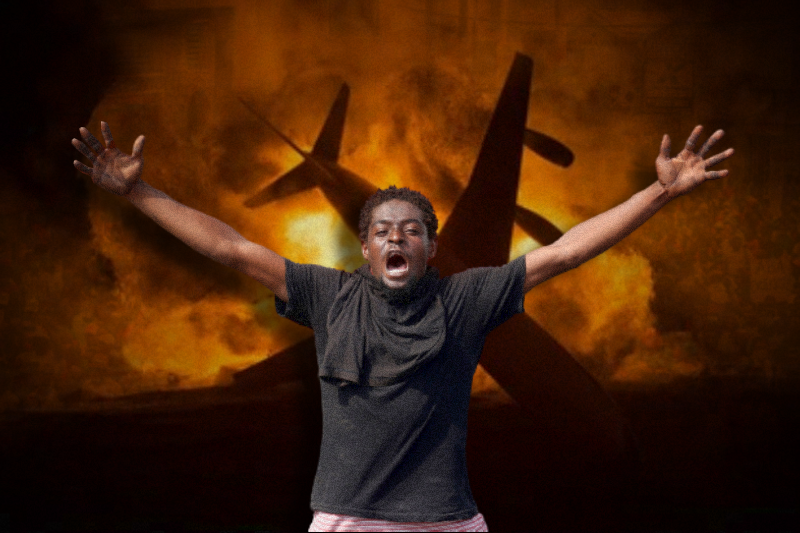 haitians continue to protest against insecurity dissemination on its territory
Haitians continue to protest against insecurity dissemination on its territory
Haiti -Haitians have showcased their strong disapproval with the growing level of insecurity increasing on its territory.
In a movement that started earlier this week, several Haitians were seen on streets protesting against the rising insecurity in line with which, some of the demonstrations even took a violent turn.
On Tuesday, in the southern city of Les Cayes, people were seen storming the airports and in their aggression, they even burned down a small lane which was owned by a United States missionary group.
During the protests, one of the demonstrators died while five others were injured. Even the police officials who were installed at the sight to control the crowd were injured in the process.
Related Posts
The incident was filed by Gedeon Chery, a National Police inspector designated for the airport of the city.
Furthermore, the officer also stated that even though the person who was killed was a protester, he could not confirm if he was shot by the police or not.
Post the airport incident, another small plane was burned at the local airport in the city of Jacmel. However, it was not clear whether this attack was in line with the protests that were happening in the rest of the country.
As per the National Police spokesman, Garry Desrosiers, the aircraft was non-operational. The plane was sitting ideally for a very long time before this happened. Later on, Agape Flights, a service meant for the Christian missionaries in Haiti, the Dominican Republic and the Bahamas, said that their team is safe. "Our missionary affiliates are hearing that they thought it was a politician's plane they were destroying," the statement said.