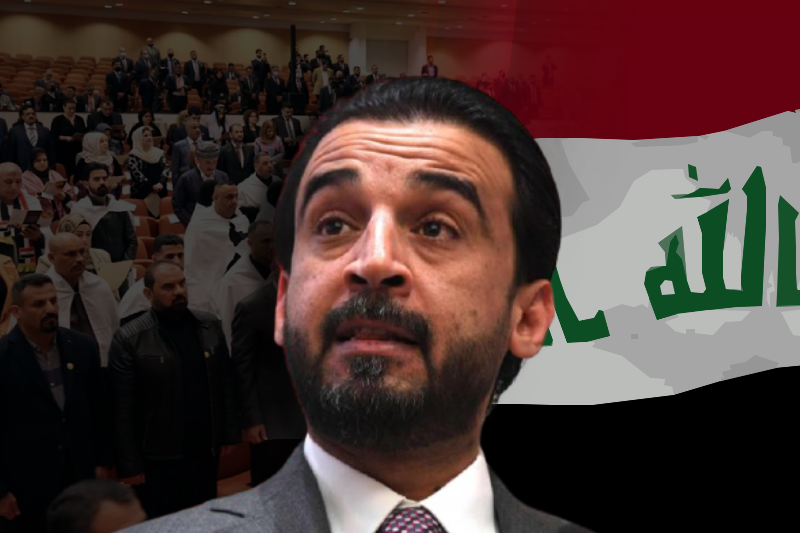 first ever iraqi parliament elects its first speaker
First ever Iraqi parliament elects its first speaker
In a historic move, the Iraqi government held a parliament to elect its first speaker on Sunday. Not only is it the first time for the parliament to elect a speaker but it is also the first time that the nation has a full fledged functional parliament.
On Sunday, in the first session of the parliament, Sunni lawmaker Mohammed Al-Halbousi was elected as the speaker of the house. With this, the government is moving rapidly towards establishing a strong foundation for the administration three months after the first-ever national elections.
There was a delay in the parliamentary activities after it was found out that Mahmoud Al-Mashahadani, one of the members of the parliament, was ill and had to be taken to the hospital immediately.
Jamal Kojar, a Kurdish lawmaker, confirmed the reason behind the dealy saying, "The debate between Shi'ite parties over which bloc is the largest in parliament has disrupted the session and forced a brief delay."
Related Posts
The selection of speakers was a huge deal for the Iraqi administration given an earlier instance the whole process was disrupted as competing political Shiite blocs claimed to have the majority at that point.
There was a series of heated debates and discussions among the lawmakers. There was no absolute conclusion to all these heated arguments and hence the temporary leader of the assembly Mahmoud Al-Mashahadani, decided to adjourn the session. Earlier a request was made by the former Prime Minister Nuri Al-Maliki's party – political coalition between Fatah and the State of Law coalition– to make this coalition the largest block in the parliament.