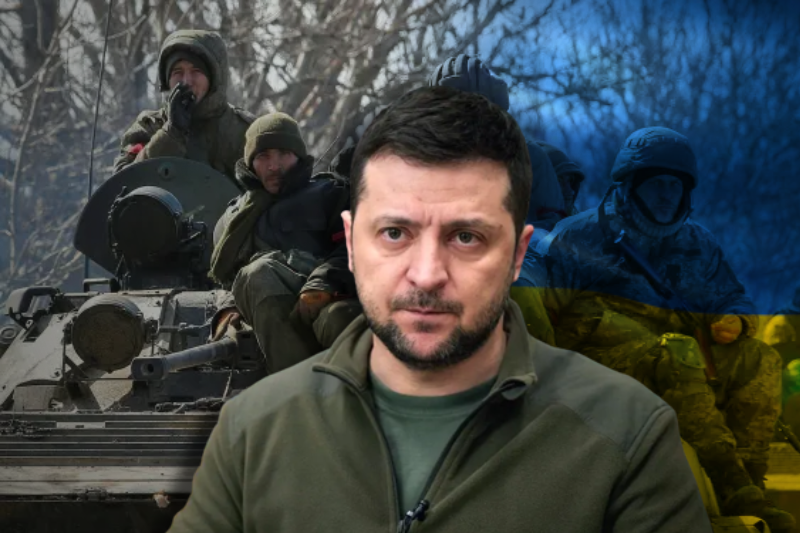 russian invasions in eastern ukraine but ukraine is also adequate
Russian Invasions In Eastern Ukraine But Ukraine Is Also Adequate
According to Zelensky, the Russian onslaught in eastern Ukraine has begun.
Russia has started its long-awaited large-scale military operation in Ukraine's east, according to the country's president, Volodymyr Zelenskiy.
"We can now confirm that Russian troops have begun the struggle for the Donbas, for which they've been planning for a long time," he stated late Monday night in a video speech.
"A big portion of the whole Russian forces is now focused on this attack," Zelenskiy said.
"We will defend ourselves no matter how many soldiers are driven there," he continued. "We're going to battle. We shall not relinquish our Ukrainian heritage."
"The second phase of the battle has begun," Kyiv's presidential chief of staff Andriy Yermak stated, echoing his remarks.
The Second Phase of War
A succession of loud explosions were recorded across the battlefield in the Donetsk area, with firing currently happening in Marinka, Slavyansk, and Kramatorsk, according to Ukrainian media.
Russian soldiers tried breaking through Ukrainian defenses along virtually the whole frontline of Donetsk, Luhansk, and Kharkiv regions" on Monday morning, according to Ukraine's high security official, Oleksiy Danilov.
Related Posts
Russian troops are said to have conquered the east Ukraine city of Kreminna on Monday night, which had a population of 18,000 prior to the invasion.
Control over Donbas would empower Moscow to establish a southern corridor leading to the populated Crimean peninsula.
Ukraine is Adequate
The president's remarks come after Russia stepped up its attacks in the run-up to the long-awaited operation.
Vladimir Putin has stated his goal to conquer Donbas, Ukraine's industrial heartland, which is already under the control of pro-Russian separatists in the east.
Zelenskiy made it plain that any attempt by Moscow to advance would be met with fierce resistance by the Ukrainian army.
"We will fight no matter how many Russian forces are sent there," he declared. "We're going to defend ourselves." We'll do it on a daily basis."