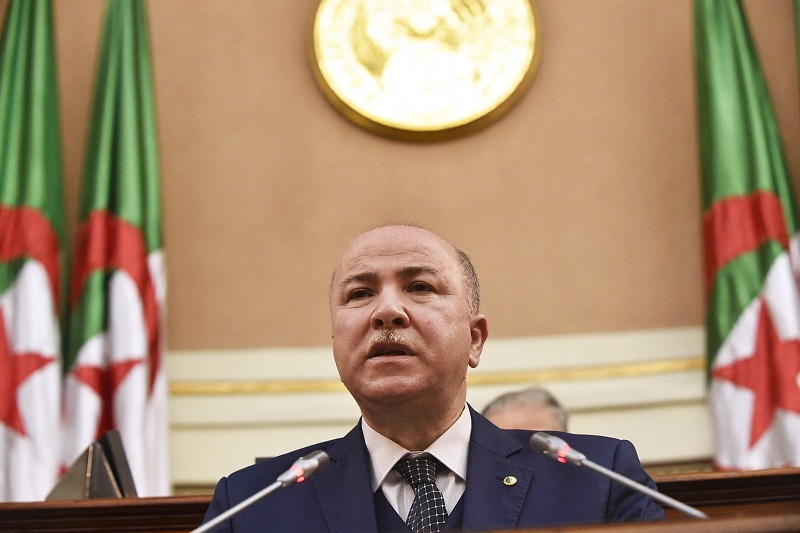 files algeria politics
Algerian PM presents Government's Action Plan to Parliament: Report
Algerian Prime Minister and Finance Minister Aimene Benabderrahmane on Monday presented his government's Action Plan to the Lower House of Parliament, underlining various roadmaps to boost development in the country as proposed by every ministerial department. Addressing the MPs of the People's National Assembly during a plenary session chaired by assembly Speaker Ibrahim Boughali, the Prime Minister highlighted that a mechanism will be instituted to monitor and evaluate the implementation of the action plan across key sectors.
"A mechanism will be established to monitor and assess periodically and continuously the implementation of the Government Action Plan according to specific quantitative indicators," the PM said.
Strengthening Judicial Freedoms
He pointed out that the government will be working towards strengthening freedoms and modernizing the judiciary by facilitating its independence and efficiency through the revision of organic laws. The government will also set up the National Council of Judiciary by the end of this year.
Related Posts
He further affirmed that the government will work with relevant partners and sectors to achieve the objectives of the plans and programmes aimed at improving the ongoing economic and social situation and bring stability in the country.
Key Reforms
The action plan also includes necessary reforms to boost investment in oil and gas sector by $2.6 billion by next year in order to reinforce production. According to Benaberrahmane's presentation, oil and gas investment will total $10 billion by 2022, up from $7.4 billion this year. The government is looking forward to a rise in energy export earnings by up to $33 billion this year, up from $20 billion last year in view of the surging oil prices in the international market.
The action plan will also address challenges related to climate change in the non-energy sector along with the commitment to foster the subsidy policy of the government.
After Prime Minister Benabderrahmane's presentation, parliamentarians will be discussing the the action plan through a general debate. Later, the Action Plan draft will go to vote on Thursday during a plenary session of the parliament.
60-year-old Benabderrahmane was appointed as the Prime Minister and Finance Minister of Algeria in June after his predecessor Abdelaziz Djerad resigned from office. Benabderrahmane has been tasked with establishing a new government in OPEC member Algeria and to bring reforms to overcome the socio-economic crisis in the aftermath of COVID-19.
Meanwhile, the country has continued its efforts to combat the spread of the COVID-19 pandemic by launching a massive vaccination campaign earlier this month, particularly in view of the rise in transmission of the Delta variant.
"This national campaign aims at vaccinating at least 70 percent of the adult population by the end of 2021," said Health Minister Abderrahman Benbouzid.