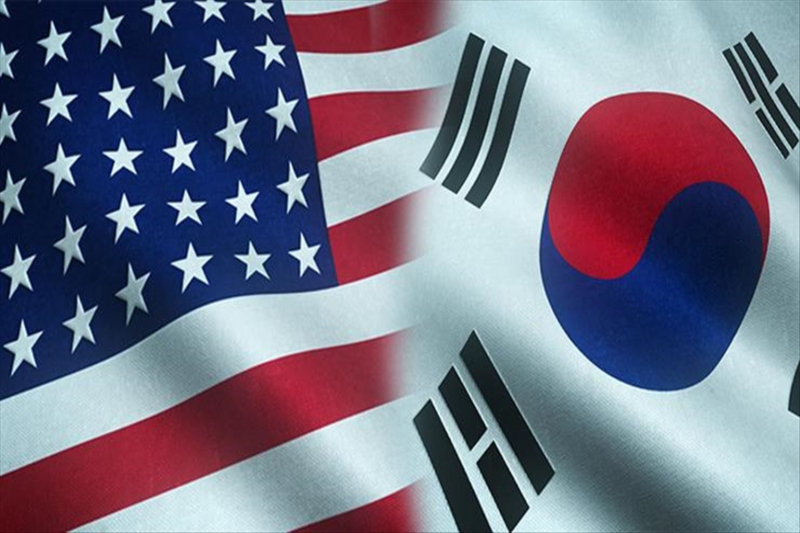 us south korea alliance
The ever-changing dynamics of US-South Korea alliance
The United States' alliance with South Korea holds major geopolitical significance in the global order. However, diplomatic differences between US President Joe Biden and his South Korean counterpart Moon Jae-in have had varied implications on this alliance.
It is important to note that former President Trump's disregard for the US-South Korea alliance increased the distrust between the two sides. But, understanding Seoul's deep entanglement with Washington, the need of the hour is for the two sides to strategize a new framework to reinforce their alliance. On one hand, Washington must evaluate its soft stance on South Korea in dealing with North Korea and China, on the other hand, Seoul must recognize its significance in regional diplomacy.
According to political analysts, the Biden administration is taking noticeable measures to strengthen the US-South Korea alliance. Earlier this year, President Biden hosted Moon Jae-in at the White House for a key summit. According to a statement issued by the two sides, both Washington and Seoul agreed on actively working on addressing common regional challenges such as North Korea and Indo-Pacific strategy.  Furthermore, high-ranking US officials such as Secretary of State Antony Blinken and Defense Secretary Lloyd Austin have visited Seoul to discuss the enhancement of US-South Korea ties.
Related Posts
Interestingly, boosting this alliance can also help Biden in addressing two of his administration's major foreign policy goals in the region, including China and North Korea. Earlier this month, the US special envoy for North Korea met his South Korean counterpart to explore potential ways to encourage Pyongyang into resuming talks over its nuclear weapons and ballistic missile program with the broader goal to accelerate the peace process on the Korean Peninsula.
Pyongyang has also expressed its disagreement with the growing ties between Seoul and Washington. Earlier, Kim Yo Jong, sister of the North Korean leader Kim Jong Un, issued a statement, slamming the two sides over their military exercises.
"The dangerous war exercises pushed ahead with by the US and the South Korean side in defiance of our repeated warnings will surely make themselves face more serious security threat," she said in the statement. With South Korea scheduled to witness its presidential elections in the coming months, political analysts are relying on Seoul's shifting geopolitical and diplomatic relations with Washington. Reportedly, a majority of presidential candidates are indicating at strengthening South Korea's policies towards not only the United States, but China and North Korea also. It will hold exemplary significance amid prevailing global challenges including prolonging the COVID-19 pandemic, changing regional dynamics with the US withdrawal of troops from Afghanistan, and aggravating climate change among other concerns of mutual interest.