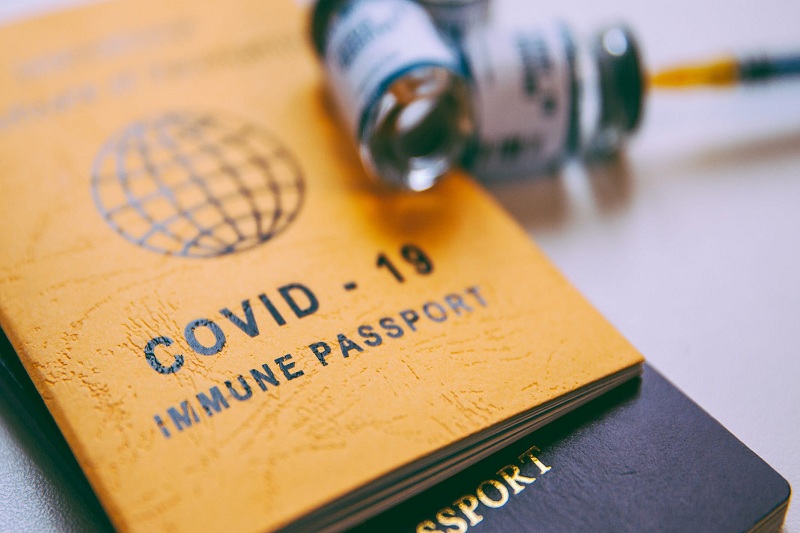 britain shelves vaccine passport for leisure profits under opposition pressure
Britain Shelves Vaccine Passport For Leisure Profits Under Opposition Pressure
After much discussion in 10 Downing Street, night life is come out buzzing in Britain, without you having to carry a vaccine passport, a latest news report confirms. This was confirmed by the country's Health Secretary, Sajid Javid. Despite PM Boris Johnson's insistence on precautionary vaccine passport, strong opposition has forced the plan to be shelved. According to Mr. Javid, the plan could be reconsidered if Covid-19 cases rise exponentially once again.
It is being seen as a future potential option. The comments came just days after the government's vaccines minister and the culture secretary suggested that vaccine passports would still be necessary, despite growing opposition from lawmakers. Such passports are required in other European countries, like France. Ironically, in French MPs have approved Covid 19 health pass for bars and restaurants despite tens and thousands of protesting against it.
Related Posts
For Britain, the argument is an infringement on human rights and continues to hurt the F&B business. Both in France and Britain, it has been a cry against tyranny, without thinking about how mass spread could lead to another wave of Covid-19 infections. France has been struggling to keep its infection numbers in check. For Britain, only two-thirds of its population has been fully vaccinated.
In France, the vaccine passport remains to be a source of debate and the subject of numerous amendments in the National Assembly. But the presentation of a health pass came partially into force on mid last week. Already applied in cultural and leisure venues, its extension to cafés, restaurants and trains is planned for the beginning of August.
In Britain, critics are arguing over digital vaccine certificates as a possible threat to peoples' personal data and open invitation to identity theft. Republican governors have gone ahead to even assert that 'vaccination should actually be personal health care choice.' This political stance could cost Britain another miserable year in its post Brexit recovery and slowed economy.