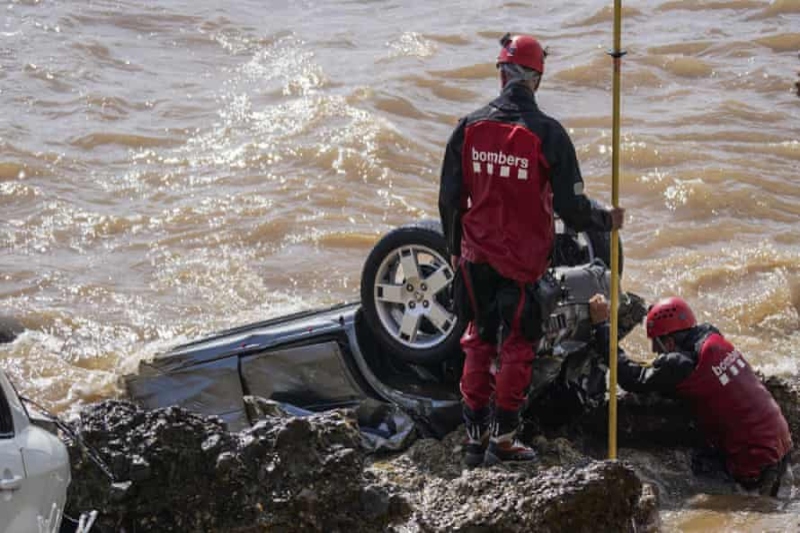 bad weather in spain
Bad weather in Spain: floods and torrential rains devastate the eastern coasts
After weeks of drought, Spain suddenly immersed itself in terrible weather at the beginning of September. Thirteen autonomous communities, particularly those in the north and east of the country, were hit last night by very violent storms between August 31 and September 1. Thunderstorms hit many regions of Spain even in the afternoon of September 1 and left flash floods and devastating floods in their path.
The constant rain of the last few hours has caused enormous damage in the coastal areas of eastern Spain, where the current has engulfed cars and trees. The streets have turned into rivers of water, dragging with them the chairs and tables of the clubs. One of the most concerning areas in Alcanar, a city 200 kilometers south of the capital Barcelona. The violent torrents of water that formed along the streets swept away everything in their path.
The Spanish meteorological service Aemet has warned of a "serious risk" of flooding in the central and northern areas of the country and along the Mediterranean coast, with violent storms. Hundreds of calls flooded the switchboards of firefighters and police, but no serious injuries result.
Among the most affected areas is the seaside resort of Alcanar, where cars have been swept off the streets, and the lower floors of houses and buildings have been completely submerged. In Alcanar, with 167.8 liters of water per square meter, the roads were flooded. The beaches where the canals flow was filled with objects and fragments of houses and walls.
Related Posts
In other nearby areas, showers discharged up to 77 liters of water per square meter in just half an hour, which is why significant floods were also in the plains and roads of Montsià and Baix Ebre, in Tarragona. While in the first two cases, we are dealing with areas of Catalonia, on the Mediterranean side, more frequently affected by extreme weather phenomena, the event was somewhat unusual in the case of Toledo.
They are, in fact, areas of interior Spain, where such violent thunderstorms are (or at least they were, until a few years ago) rarer. Here is the video below that shows what happened yesterday afternoon in Toledo.
Other videos in the Toledo area show the magnitude and severity of the floods that occurred on Wednesday. Once again, the flash floods have highlighted on the one hand the exceptionality of these extreme weather phenomena, on the other the problem of poor urban planning, with houses built in areas subject to flooding.