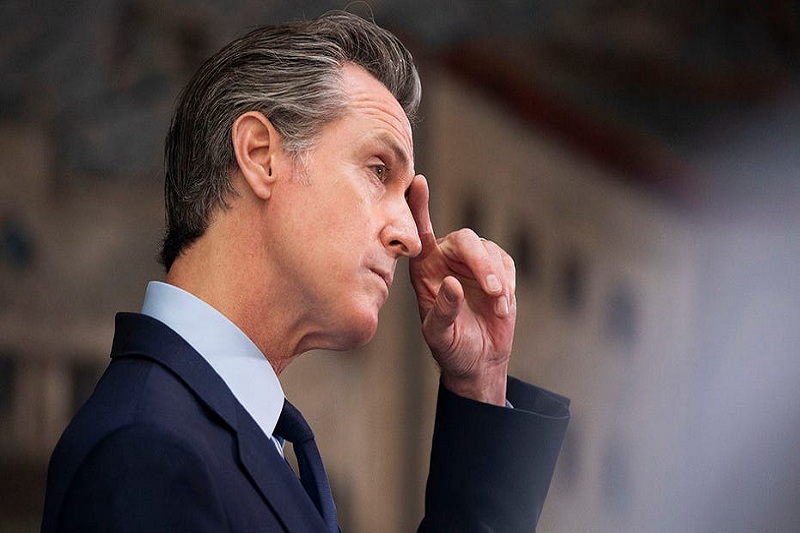 gavin newsom confirmed governor of california
Gavin Newsom Confirmed Governor of California
CNN has announced last night the victory of Gavin Newsom and his confirmation as governor of California. When the estimated vote has reached 61 percent of the seats, the Democrat is at 67.5 percent with more than 5.3 million votes in favor, double the 'yes' expressed by those who wanted his removal one year earlier than the regular deadline. MSNBC also attributed the victory to the governor with 67 percent. Conservative Fox News gives it a solid 67.3 percent of the vote. To confirm the post, the governor had to get 50.1 percent.
California voters have decided not to oust their Democratic governor after the recall of Republicans angered by the new mask provisions and Covid-19 blockades. However, it was widely predicted that Gavin Newsom, elected with an avalanche of votes in November 2018, would survive the recall election, pushing back 46 challengers. Newsom's primary opponent was Larry Elder, 69, a right-wing radio star, who openly supported former President Donald Trump.
Before the polls even closed, Elder took a page from Trump's 2020 election handbook, launching a website he accuses of election fraud and asking state officials to "investigate and improve the twisted results" of the election. The ballot paper asked firstly if 53-year-old Newsom should be fired, and secondly who should replace him.
Related Posts
To remain in office, Newsom should have won more than 50% of the votes, while according to the exit polls, he would have exceeded 60%. If he failed to reach that threshold, the challenger with the highest votes – no matter how small the number – would become governor. After a shaky start, the telegenic former mayor of San Francisco looks so destined to survive. The recall initiative, which cost the state about $ 280 million, is one of 55 attempts to overthrow a governor in the state's history.
Supporters of the Newsom recall complained that the rules unnecessarily kept children home from school and stifled small businesses. The petition to remove him had garnered support after Newsom was photographed having dinner at an upscale restaurant, ostensibly violating his own Covid-19 rules, fuelling the perception that he was an out-of-this-world hypocrite. For their part, Democrats lamented the call that the Republican-led recall could be an attempt to hijack the state's government: to seize power under extraordinary circumstances when they could never do so in a regular ballot.
For the recall, the required poll was equivalent to 12% of the number of people who voted in the last election – in this case, 1.5 million. California's population is approximately 40 million. California's only successful recall brought bodybuilder-actor Arnold Schwarzenegger to office in 2003. "The governor," who ended up ruling the state for more than seven years, was California's last Republican chief executive.