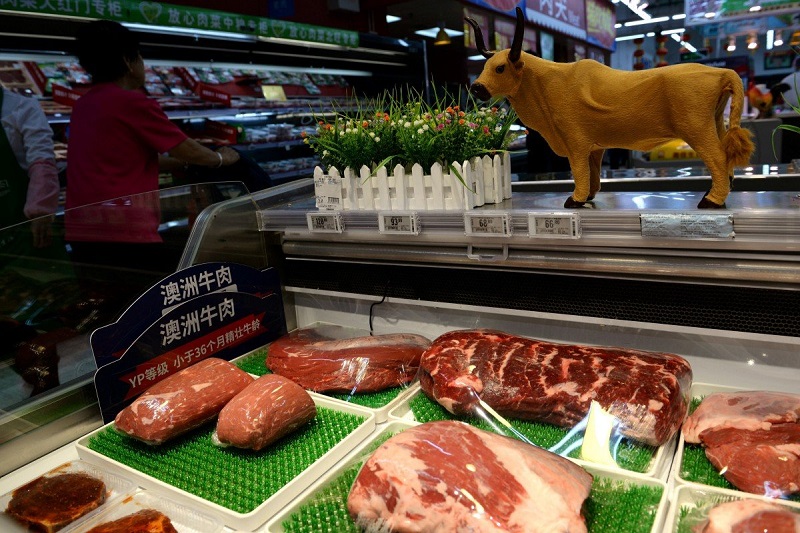 china halts beef imports from lithuania
China halts beef imports from Lithuania
China -China has announced to suspend beef imports from Lithuania.
The General Administration of Customs stamped the ban amid a growing trade spat between Lithuania and its Western allies bent upon Chinese-claimed Taiwan.
However, no reason was announced for the suspension.
Beijing has used trade bans against other countries that it sees against its interests. In 2020, China placed curbs on Australian exports, including barley, beef, and wine, after Canberra asked for an international inquiry into the COVID-19 pandemic and its origins.
Experts believe that Beijing views its economic leverage as an essential tool in its international statecraft.
Taiwan's Foreign Ministry said the latest Chinese move was condemnable, unilateral, and bullying. "It is the latest example of Beijing changing Lithuania's foreign policy. We stand together with Lithuania," spokesperson Joanne Ou told reporters.
Related Posts
China is the top importer of beef, and shipments from Lithuania are minimal.
Taiwan has pepped up its food imports from Lithuania to ease the impact of Chinese curbs.
The General Administration of Customs typically halts meat imports if exporting nations have outbreaks of disease in livestock. However, it is pertinent to state that Lithuania hasn't reported any animal disease to the WHO recently.
The move comes after Britain said it would join the US and Australia in backing an EU trade case against Beijing at the World Trade Organisation over China's alleged trade curbs on Lithuania.
Lithuanian exports to China declined by 91 per cent in December in contrast to the same month in 2020.
Lithuania also allowed Taiwan to open an embassy in its capital Vilnius last year, agonizing Beijing, which terms the self-governed island its territory.
The degree to which the curbs will be successful depends on how exposed Lithuanian exports are to the Chinese market and how speedily the country could search for an alternative market.