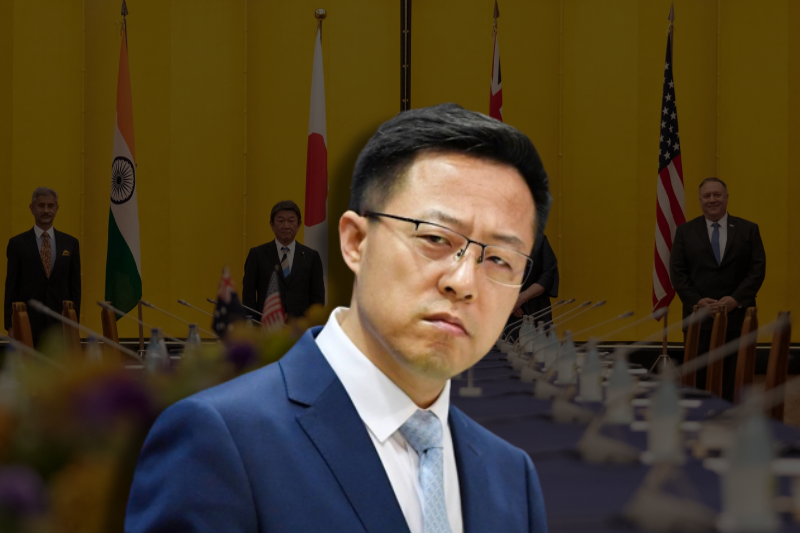 china accuses quad for cold war mentality
China accuses Quad for 'cold war mentality'
China is in no mood to entertain the Quad and its 'tactics' that would lead to the whole region ganging against China.
At least this is what China thinks of the whole situation after the Quadrilateral Security Dialogue (Quad) consisting of the United States, Australia, India and Japan are moving towards better dialogue and understanding.
On Wednesday, China addressed the four nations coming together as part of similar ambition dialogues saying that they are having a "Cold War mentality".
The meeting will be held in Melbourne, Australia on February 10-11 and after the official announcement, the Chinese officials called it a move to wedge differences in the region.
Related Posts
The Chinese foreign ministry has strongly opposed the Quad calling it nothing less than a 'bloc' also adding that they are trying to trigger confrontation in the region which is opposite to China's principle. China stands for peace and development, stressed the ministry.
Earlier too, Beijing had completely dismissed the idea of Quad knowing its stand against the Chinese ambitions. It called out the group for targeting other countries. Despite many such allegations by the Chinese side, the US has been making attempts to keep all these four nations together. Indian external affairs minister S Jaishankar will also be joining counterparts of other nations in Melbourne on the scheduled day. The meeting will include discussions about future prospects along with discussing Quad leaders' summit in Japan later this year.