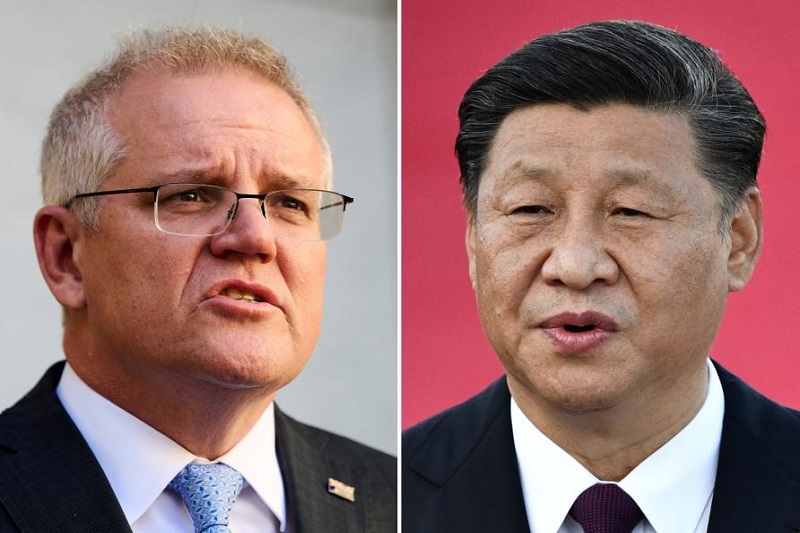 the impact of china on the australia us alliance
The Impact Of China On The Australia-US Alliance
The recent development of the Australia-China relationship seems to be an intractable state of antagonism. Despite being a treaty ally of the United States (US), Australia's engagement with China increased in recent years. The country demonstrated enthusiasm for engagement with China since the end of the Cold War. The relationship between both countries has traditionally been dominated by global geopolitical and strategic concerns.
However, recently, Australia and China have accused each other of being entirely at fault for the current state of affairs. Reportedly, there is growing pressure on Australia to stabilize the Sino-Australian relationship, from business groups, universities, and think tanks. However, China appears to be in no mood to stabilize or improve its relationship with Australia.
Sino-Australia relationship
Differences occurred between both countries over the origins of the Covid-19 virus, serious Chinese foreign trade restrictions, and differences about the fate of tennis star Peng Shuai.
Reportedly, after the election of Joe Biden to the US Presidency, speculation started on how the Sino-American relationship under Joe Biden might affect relations between both countries. In the past, Australian governments have built their national security strategies while depending on commitments from major world powers including the United States.
Related Posts
Reportedly, Australia's support for the US dispatch of naval forces into the Taiwan Straits in response to Chinese missile tests during the Taiwanese elections was strongly condemned by China. Earlier, the visit of the Dalai Lama to Australia was also criticized by China.
Recently, Australia's opposition leader Anthony Albanese said that China is responsible for the worsening relationship with Australia, Albanese, the center-left Labor Party leader.
Along with managing a growing Australia-China bilateral relationship, a major challenge for Australian policymakers will be to balance the demands of the Chinese authorities while maintaining close ties with the US.