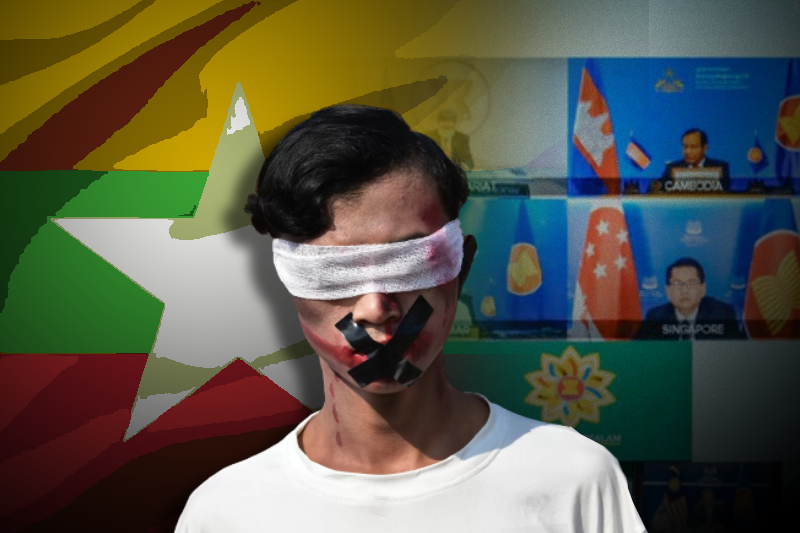 myanmar crisis affects meeting of asean foreign ministers
Myanmar Crisis Affects Meeting Of ASEAN Foreign Ministers
Myanmar -Foreign ministers from the Association of Southeast Asian Nations (ASEAN) met for an annual retreat on Thursday in Cambodia. The meeting was affected because of the deepening crisis in Myanmar.
The informal ASEAN Foreign Ministers' Retreat took place in Phnom Penh without the foreign minister appointed by Myanmar's military junta. Myanmar's military government also announced that it will not participate in this week's meeting.
Recently, a disagreement erupted among ASEAN members over whether to permit Myanmar to participate in the bloc's meetings. In 2021, ASEAN blocked Myanmar's military government from joining key meetings over a failure to honour the Five-Point Consensus peace plan agreed with the 10-member bloc.
Last April, ASEAN leaders agreed on a five-point roadmap toward a peaceful settlement of the Myanmar crisis. They decided to put an end to violence and a political dialogue between all stakeholders. However, it did not happen because of Myanmar's less participation in the plan.
Related Posts
According to The Diplomat, Senior Gen. Min Aung Hlaing was uninvited from last October's virtual ASEAN summit. However, Cambodia's Prime Minister Hun Sen expressed a desire to welcome Myanmar back into the ASEAN summit. PM Hun Sen also travelled to Myanmar for direct talks with military chief Min Aung Hlaing in January 2022. However, other ASEAN members did not agree to include Myanmar in the ASEAN summit.
In January 2022, Cambodia postponed the first ASEAN meeting under its 2022 chairmanship because of the deep divide in the bloc over the handling of Myanmar's military rulers. Reportedly, some members of the bloc opposed Cambodia's decision to invite Wunna Maung Lwin, Minister of Foreign Affairs of Myanmar, to the foreign ministers' retreat. The postponement of the meeting also delayed the official endorsement of Foreign Minister Prak Sokhonn as ASEAN's new special envoy for Myanmar. Reportedly, Prak Sokhonn said that his government was still holding out hope that pragmatic engagement would bear fruit for Myanmar.