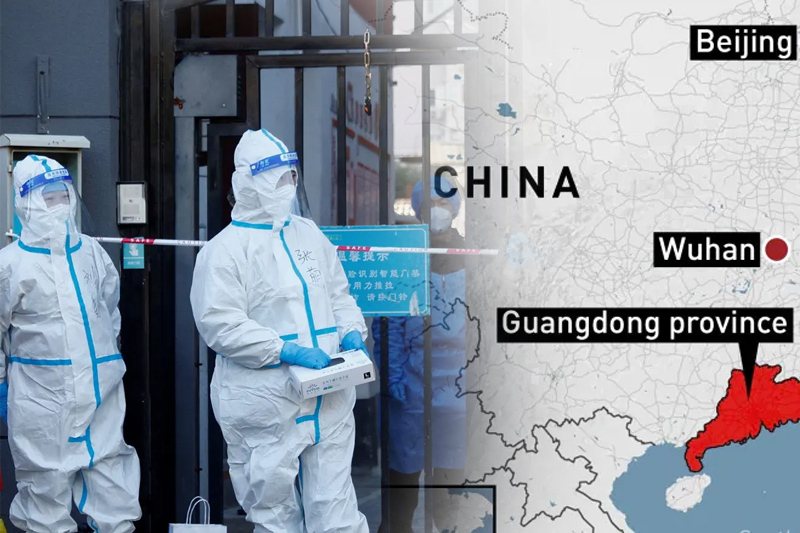 wuhan chinese province again under lockdown 3 years after detection of first covid 19 case
Wuhan: Chinese province again under lockdown 3 years after detection of first Covid-19 case
Chinese cities from Wuhan in central China to Xining in the north west part of the country are again facing curbs and restrictions related to Covid-19 – buildings are being sealed up, districts are locking down, thereby throwing millions of people into distress as the authorities scramble to curb any further widening of outbreaks. China on Thursday reported a more than 1,000 new Covid cases consecutively on the third day. This is however, a modest tally as compared to the tens of thousands of new cases detected in a day that had sent Shanghai into a complete lockdown earlier this year. But the numbers have still warranted increased restrictions across the country.
Wuhan, the Chinese province where world's first Covid-19 case was detected in late 2019, has reported about 20 to 25 new Covid-19 infections per day this week. In the past 14 days, the city has registered 240 cases, leading to the local authorities to order more than 800,000 people in one district to be at home until 30 October.
Keep Reading
In Xining, capital of Qinghai province, social media posts have shared about the food shortages and price inflation for essential goods as health authorities in the Chinese city of 2.5 million people have imposed restrictions to contain rebound of coronavirus infection after the National Day holiday in early October. "To reduce the risk of transmission, some vegetable and fruit stores have been closed and put under quarantine," said a Xining government official on Wednesday.
Though the numbers of Covid-19 cases are still being recorded in rising trend, the case load of coronavirus cases in China is much less in comparison with the rest of the world. But the extremely stringent restrictions during Omicron variant wave has led to severely impacted economy of the country and wrecked havoc on the financial markets.