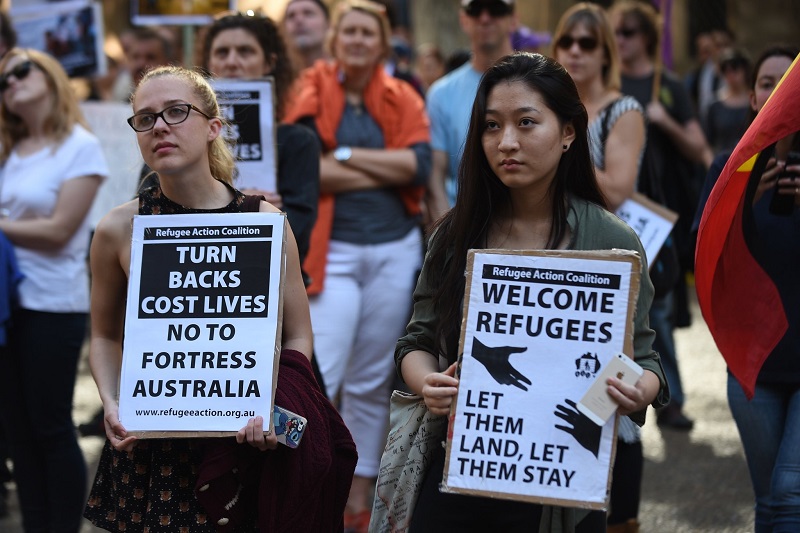 australia ignores asylum seekers breaking international law
Australia Ignores Asylum Seekers Breaking International Law
Last updated on February 17th, 2022 at 05:20 am
Australia -Getting the skeletons out of the closet, an NGO report has confirmed that Australia's asylum seeker detention centers are withholding people for more than 600 days together. The spotlight on Australia's detention policies emerged after Serbian Tennis star Novak Djokovic was put in a detention hotel.
The report has found out that asylum seekers have been unlawfully been held in immigration centers. According to Human Rights Watch, there are eight people who have now spent more than 10 years in Australian immigration detention, and 117 have been detained for longer than five years. This is somewhat similar to a situation that has been seen in countries near the Mediterranean Sea that are facing an onslaught of immigrants on a daily basis. While Libya has made use of this influx for extortion and kidnapping through cartels, the European countries are forced to hold back immigrants as they don't want them entering the country through unfair means.
According to the home affairs department, about 1459 people are being held currently at immigration facilities in Australia, including more than 70 refugees and asylum seekers transferred from Nauru and Manus Island, reported The Independent.
Related Posts
It is shocking to know that those reaching Australia to be absorbed under the Canberra immigration policy, (asylum seekers including children) by boat are sent to offshore detention centers in Papua New Guinea and Nauru, where they are held indefinitely while refugee applications are processed.
According to Canberra spokesperson, this is a way to sent off a hard message that there is complete intolerance to immigration through waters. Under international law, immigration detention should not be used as punishment, but rather should be an exceptional measure of last resort to carry out a legitimate aim, the report states. Since 2013, Australia has detained all asylum seekers who try to arrive on its shores via boat, pledging that they will never be allowed to live permanently in the country – even if they are found to be a legitimate refugee.