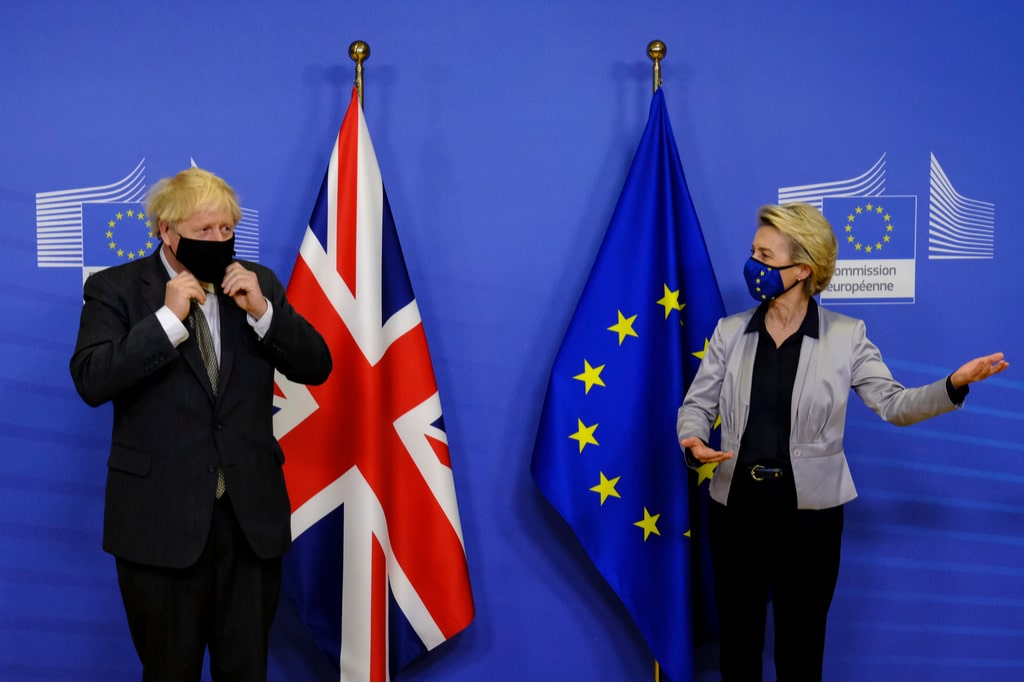 EU starts legal action as UK violates international law
EU starts legal action as UK violates international law
The European Union said, on Monday, that it is initiating a legal action against the United Kingdom, asserting that it does not adhere to the conditions of Brexit withdrawal agreement and has been continuously violating international law.
The 27-nation EU objected the step of Britain to unilaterally extend a grace period beyond Apr. 1 that has to do with trade on the island of Ireland. Here, the United Kingdom and EU share a land border and as a part of Brexit divorce deal, a special trade system is set up.
This development marks yet another deterioration in the relations between the two parties since a divorce transition period that ended on Jan. 1. Disputations have ranged from tussles over vaccines, to the complete diplomatic recognition of the Union in Britain and now again over the terms of divorce agreement.
Britain announced, last week, that impositions of checks on commodities from the EU is being delayed to give businesses more space to prepare for the new post-Brexit rules.
Related Posts
And on March 3 ,the Kingdom decided to extend a grace period, unilaterally, until October on checks for goods moving back and forth between Northern Ireland and Britain. Northern Ireland forms a part of the United Kingdom but has remained part of the EU's single market for essential goods after Brexit to avoid tough border that could bring back sectarian violence.
That means that products coming from Britain will face EU import regulations.
Last year, in September, the U.K. had upset the 27-nation body when it was bringing the legislation that would have empowered Boris Johnson's government to override a part of the Brexit withdrawal agreement linked to Northern Ireland.
EU threatened that it will ban shipments of COVID-19 vaccines to Northern Ireland as a part of the moves to shore up the bloc's supply.