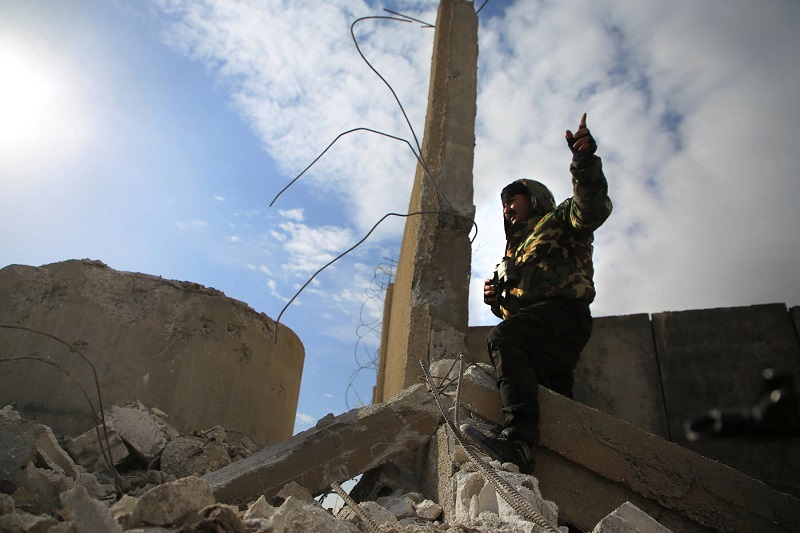 is militants surrender to kurdish led forces after prison raid
IS Militants Surrender To Kurdish-Led Forces After Prison Raid
Kurdish-led forces in Syria said that another 300 militants have surrendered to them on Monday. The forces raided part of a prison seized by Islamic State (IS) fighters in the northeastern city of Syria, Hasaka.
The Syrian Democratic Forces (SDF), spearheaded by the Kurdish YPG militia, said militants were still holed up in other buildings. One SDF source said, "The operations to break into the prison have begun." Reportedly, a United States-led coalition was involved in the "ongoing operations" to clear the rest of the detention complex in Hasaka city. The assault drew the United States military into the fight. The fight became the biggest confrontation between American forces and ISIS in the past three years.
Islamic State fighters attacked the prison last Thursday in an attempt to stage a mass breakout. They killed at least 180 inmates and militants and 27 security forces. Reportedly, the fighters attacked the jail in a bid to free the 3,500 ISIS prisoners. The fighters also took a group of detained boys hostage to use as human shields.
Related Posts
According to the UK-based Syrian Observatory for Human Rights, many people were afraid of the fighters. The United Nations children's agency (UNICEF) called on Sunday for the expulsion of the nearly 850 children held in the complex with the militants and their families. The UN also said that up to 45,000 residents of Hasaka fled their homes to escape the clashes between the forces and the IS fighters.
Last week, the prison attack began. ISIS fighters stormed an army outpost in Diyala Province of the country. They killed 10 soldiers and an officer in the deadliest attack in several years on an Iraqi military base.
Reportedly, on Tuesday, ISIS fighters seized a village from the Syrian government. The attacks in Iraq, conducted by ISIS fighters are increasing rapidly in the country.