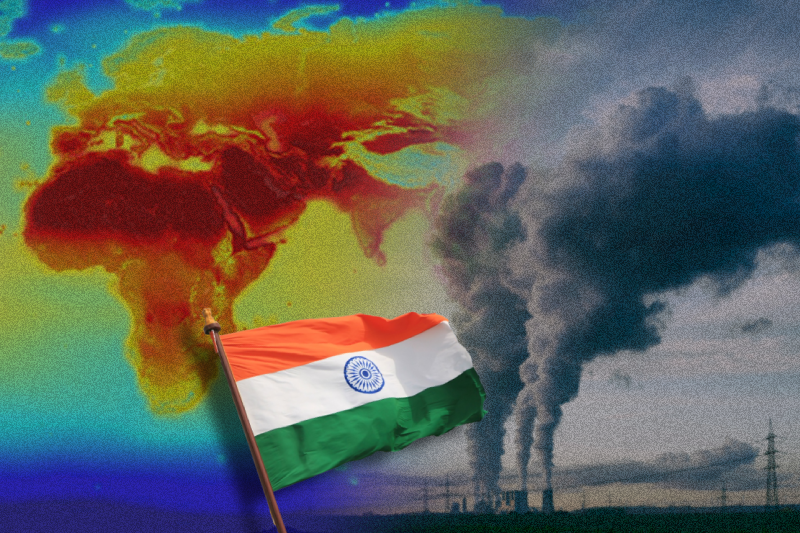 indias paced development global climate target a braved alliance
India's paced development & global climate target: a braved alliance
Last updated on December 19th, 2021 at 11:55 am
India -Ongoing United National climate summit, Cop26 at Glasgow has seen all nations disclose long-term and short-term challenges to meet a common goal to preserve the global climate, limiting global temperatures increasing by 1.5 degrees Celsius since the pre-industrial era. India too has made some difficult choices to tackle global climate change.
India's Prime Minister Narendra Modi has revealed the country's long-term as well as short-term plans. But no country is projected to expand developmentally as fast as India in the coming years and decades. And unfortunately, a part of that journey is to be met by using coal power that is guilty of being a key source of global carbon emissions and thereby global warming.
India's top environmental official Rameshwar Prasad Gupta in New Delhi noted well as he pointed out that India faces two choices – either to compromise on development that would be instrumental in lifting up millions of people living under poverty, or continue using coals from its large natural reserves and push the world in the reverse gear of achieving climate target.
With few days left for the crucial Cop26 summit, a deafening question remains at the forefront: can India's development, which largely depends on coal, coexist with global climate targets? Will there be sufficient "carbon space" to support India's development?
Related Posts
India announced 2070 targets towards the global ambition to reduce carbon emissions last week in Cop26. These include important measures but still remain two decades after America's plans of achieving by 2050. But according to climate scientist Niklas Hohne, of the NewClimate Institute and the Climate Action Tracker, this is barely enough to contribute in decreasing a tenth of the world's temperature rise. Moreover, India's short-term targets that it projects to achieve by 2030 will barely have any impact. The 2030 targets set by India include "increasing its current capacity of non-fossil fuel electricity to 500 gigawatts and using green energy to meet half of its needs, cutting carbon emissions by a billion tons compared with previous targets, and reducing the carbon intensity of its economy by 45%".
However, this still is a humongous and ambitious task keeping in mind India's developmental pace, can't be shrugged off. "It's a humongous task for a country like India," said Sandeep Pai, of Center for Strategic and International Studies in Washington, D,C. This, for instance, would require India to triple its capacity for non-fossil fuel in less than a decade.
India think tank Council on Energy, Environment, and Water (CEEW) released on Sunday its analysis that despite a benchmark target of achieving zero net carbon emissions by US, EU and China, they still would take up 90 per cent of carbon space of limiting global temperature rise of 1.5 C by 2050. This is not a good news for India. "You can't develop, if you don't have the carbon space," said Arunabha Ghosh, CEEW's chief executive.
But Hohne said that it is possible that global climate target and India's developmental needs can coexist. The key is not building any new coal power plants and shutting down the existing ones before time, in India and across the world.