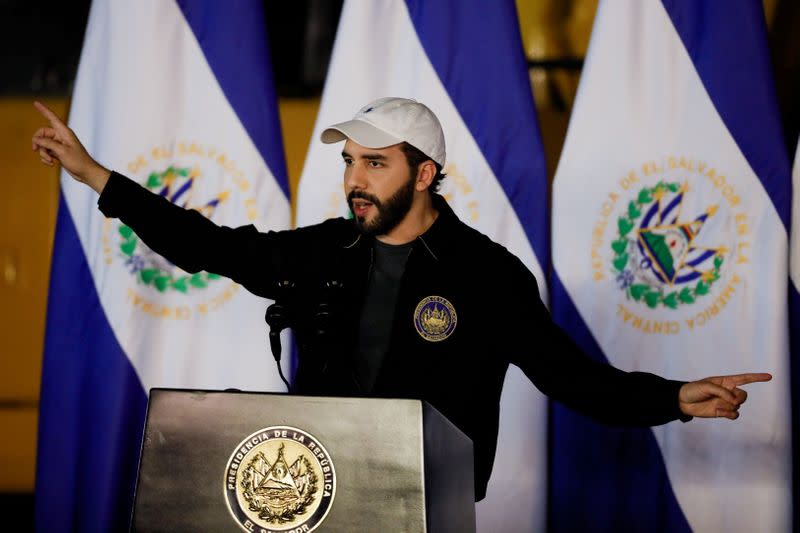 el salvador bukele deploys troops to curb murder spike
El Salvador: Bukele deploys troops to curb murder spike
El Salvador -Salvadoran President Nayib Bukele deployed the military, on Thursday, to patrol streets throughout the country in a bid to control the spike in murders this week.
According to media reports, troops were ordered onto the roads of the capital San Salvador. They used armoured cars to seal the exits of various poor neighbourhoods, while police began with their door-to-door search for members of the notorious street gangs.
"We have ordered our national police and armed forces to curb the increase in homicides registered over the last two days," Bukele posted videos of soldiers patrolling the streets on his official Facebook.
It merits mentioning that the military deployment will follow more than 30 homicides in the impoverished Central American nation – comprising 6.5 million people.
Bukele said troops have managed to curb the violence so far but maintained that the operations would continue until the state returns to "relative stability."
Related Posts
Critics are of the view that the military operation is the latest sign of increasing authoritarianism in El-Salvador since Bukele began his presidency in 2019. Congresswoman Anabel Belloso called the decision to deploy troops "mend public relations."
It must be remembered that earlier this week, Bukele brought forth a new law that bars foreign funding for NGOs involved in political activities in the country. Critics said the move was an attempt to stamp out opposition groups. Bukele had previously claimed that civic organizations were behind demonstrations against his government.
El Salvador has one of the world's highest homicide rates. The country has seen killings decline drastically since 2015, when the media would report about 15 to 20 murders per day.
Prior to this week, the country averaged 3.8 homicides per day. Last year, Salvadoran digital newspaper El Faro said Bukele's administration made deals with gang members to curb violence in exchange for improved prison conditions – Bukele has denied this.