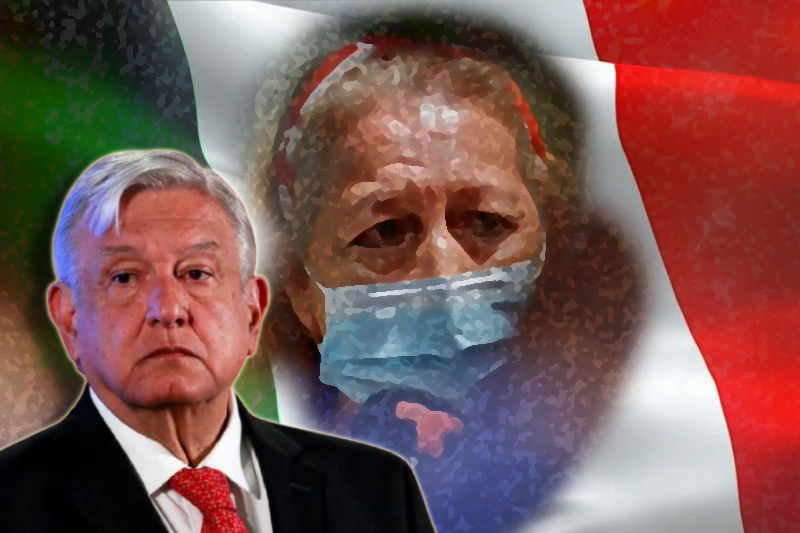 Mexican president exhibits sadness and shame over brutality killing of Salvador woman in police custody
Mexican president exhibits sadness and shame over brutality killing of Salvador woman in police custody
On Monday Mexican President Andres Manuel Lopez Obrador expressed 'sadness, pain and shame' over the killing of a Salvador woman who died in police custody. The 36-year-old Victoria Salazar Arriaza died after a female officer kneeled on her neck. Her autopsy report said that Salazar's neck had been broken. The cause of death was said to be spinal fracture which happened due to breakage of the first and second vertebrae.
During the Monday's press conference Mexican premier condemned the brutality and ill-treatment exhibited by the four police officers (one female and three male) who arrested the Salvador refugee woman on Saturday. Expressing his sympathies, Obrador said that Salazar, was "brutally treated and murdered". He added, "It is a deed that fills us with sorrow, pain and shame."
Salazar, a single mother of two teenage girls, was detained from the tourist resort of Tulum on the Caribbean coast. Officers did not clarify the reason for her detention but the state media reported that she was held after the police received an emergency call from a convenience store, where was believed to be exhibiting drunk and improper behavior.
The Salvador woman was held facedown on the road, with one knee on the back of her neck. It was the same technique which led to the killing of George Floyd in Minneapolis, last year in police custody. The attorney general of Quintana Roo state, Oscar Montes de Oca, said that Salazar resisted police at the store's exit which made the police"improperly apply bodily control techniques that ultimately caused (Salazar's) death".
Related Posts
Oca reported that all the officers party to the crime have been taken into custody on the charges of femicide. The state department looking into the investigations of the case said, "The level of force was carried out in a disproportionate, immoderate way and with a high risk to life." The conviction of the culprits could lead to 20 to 50 years of imprisonment.
Salvadoran President Nayib Bukele, extended support towards the victim's family and  said that his government "only asks for justice" and demanded that the "full force of the law" fall on those responsible for her death. He added that his government, would also care for the deceased's daughters, who are currently living in Mexico. Rosibel Arriaza, Salazar's mother, condemning the police action, told Salvadoran media, "I ask for justice for my daughter, because I don't see a justified cause" for what police did to her. She added that her daughter went to Mexico five years ago in search for "better opportunities, like other Salvadorans," and for "better future for her girls and to help them get ahead".