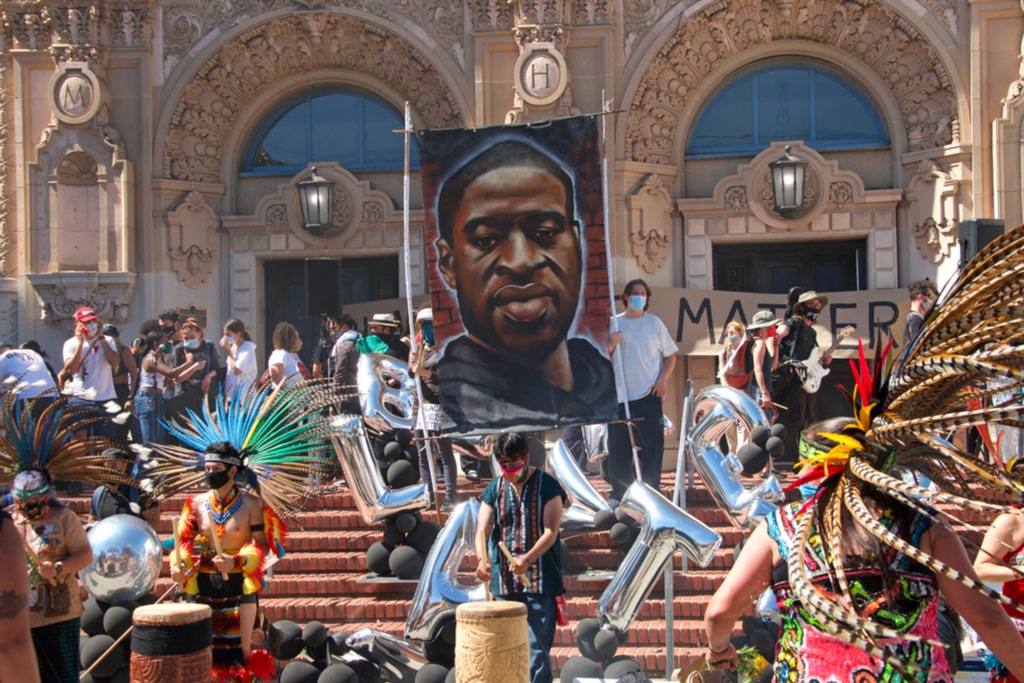 Minneapolis & Chauvin trial: stakes are high as Chauvin's trial opens over killing of George Floyd
Minneapolis & Chauvin trial: stakes are high as Chauvin's trial opens over killing of George Floyd
United States of America and state of Minnesota brace themselves as Monday morning marks the beginning of Derek Chauvin's trial with opening arguments. Chauvin is charged with killing of George Floyd last May in Minneapolis, a killing in custody that triggered the nation-wide "Black Lives Matter" movement against racial discrimination and violence by police authorities. BLM protest spurred into biggest civil rights movement in the US since 1960s.
A video circulating of incident showing Chauvin, a white cop, kneeling on Floyd's neck for none minutes during arrest as he screamed "I cant breathe" angered Americans as thousands took to the streets in protest.  
Derek Chauvin has been consistently denying the charges of manslaughter and murder of George Floyd. From Monday, March 29, the prosecutors are presenting their case in a heavily guarded court in Minneapolis downtown. This is being labelled as one of the most significant case against police brutality in the country. It hasn't been cleared by Eric Nelson, the attorney of Chauvin, if the former police officer would be testifying.
The key argumentative points that defense team would focus on include presence of opioid Fentanyl and Methamphetamine in Floyd's system, and that he had underlying health conditions. However, Floyd's autopsy had concluded homicide to be the reason of his death.
One of the witness to be called would be Darnella Frazier, who was 17 years old when she recorded the key video that formed the basis of BLM movement and case against Chauvin.
Related Posts
A junction in southern Minneapolis, now known as George Floyd Square, where Floyd was killed will have a vigil and protest Sunday night. Mileesha Smith, one of the many whop look after the square that is covered with murals, tributes and barricades said, "George Floyd wasn't the first person to be killed by police on this block, but [in the past] media wasn't the way that it is and a lot of it got swept under the rug."
Due to ongoing coronavirus pandemic, the court room would have restrictions. But people across the state and country would be able to watch complete live streaming of the trial, which would be first ever in state of Minnesota. This trial would lay down the groundwork of real justice in country for people of colour, something that people would be seeking for – can police and a white man be held accountable for injustice against a black and brought to justice by American judicial system.