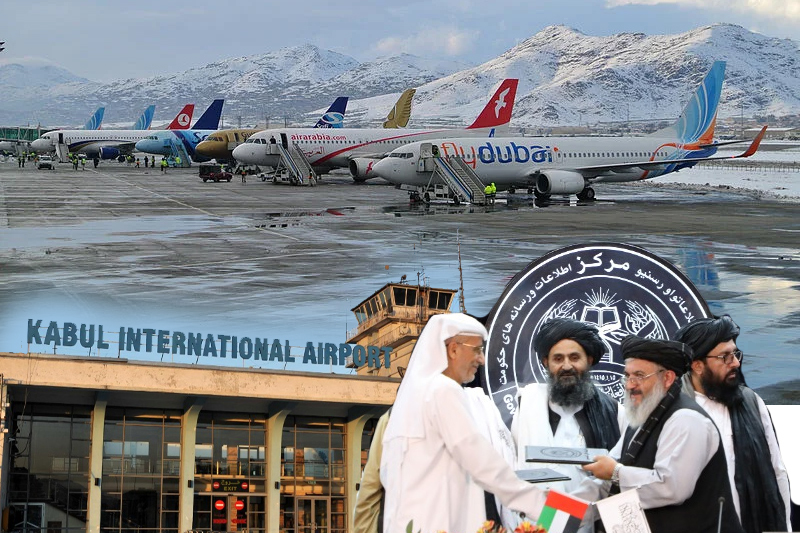 taliban uaes gaac sign contract over afghanistan airspace control
Taliban, UAE's GAAC sign contract over Afghanistan airspace control
Taliban, the regime heading Afghanistan, and United Arab Emirates' GAAC Holding have signed a contract on Thursday under which the Abu Dhabi based company will provide flight services and airspace traffic at key Afghanistan airports, the three major airports at Kabul, Herat and Kandahar. The contract between GAAC and Taliban would run for 10 years, confirmed Ghulam Jelani Popal, deputy head of Afghanistan's ministry of Transport and Civil Aviation, at a press conference in Kabul. He further added that contracts between GAAC and Taliban have already been signed over ground services and security at Afghanistan airports.
The third contract that was signed on Thursday includes flight guidance services, the two other contracts already been signed between Emirati firm and Taliban, and will incorporate equipping training of Afghan staff and other facilities at the three airports.
Keep Reading
Mullah Abdul Ghani Baradar, the Taliban appointed deputy prime minister of Afghanistan, said at Thursday's deal signing ceremony with GAAC in Kabul that the "strengthening of the economy is a priority for the government." He added, "This agreement will have a positive effect on trade and economic growth of the country." Taliban regime has been at the receiving end of global criticism since it seized the control of Afghanistan in August 2021 after hasty and chaotic withdrawal of US and NATO troops. Citing the regime's harsh conservative rule more than 20 years back in Afghanistan, international community has denied official recognition to the Taliban government.
The agreement with GAAC will lead to a global indication that security and safety of air navigation and at Afghanistan airports ground level has been taken care of, given the international position of UAE based GAAC Holding.  This deal also seeks to expand vision of Taliban regime to expand international flights network from the country, thereby bringing Afghanistan back to the global arena and aiding in revival of its economy.