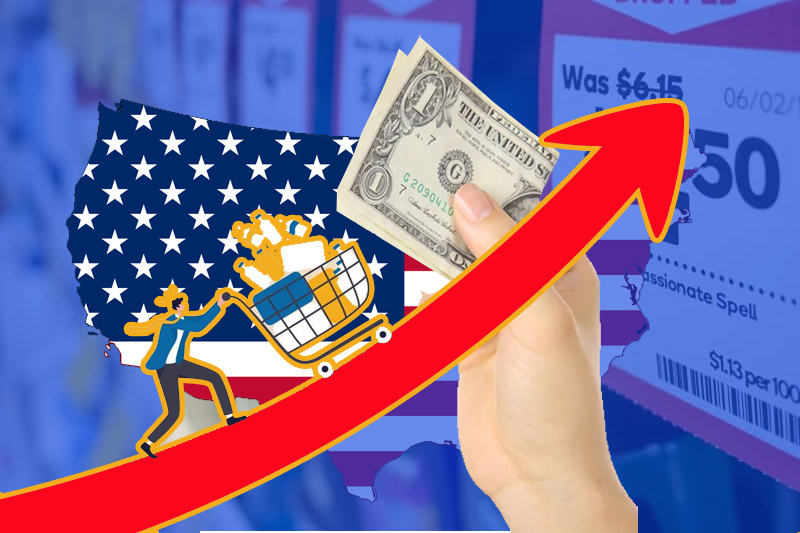 US inflation entering a more "stubborn phase"
US inflation entering a more "stubborn phase"
U.S. inflation is signaling clear signs of entering a "more stubborn phase" that will in most likelihood need a strong action by the Federal Reserve. Some of the longtime factors of higher inflation are fading away, including spiking gas prices, supply chain snarls, soaring used car prices. But the underlying measures of inflation are heading towards a worsening stage. 
US inflation has surged back up in August, even though reduction in gas prices, according to data from the Bureau of Labor Statistics that was released on Tuesday. On a monthly basis, consumer prices have recorded a surge by 0.1 per cent from July, according to the Consumer Price Index, that measures consumer goods and services. But according to the projection by economists, inflation was expected to fall from July to August by 0.1 per cent after holding steady at 0 per cent growth during June – July period. 
Related Posts
"One of the most remarkable things is how broad-based the price gains are," said Matthew Luzzetti, chief U.S. economist at Deutsche Bank. "The underlying trend in inflation certainly has not shown any progress toward moderating so far. And that should be a worry to the Fed because the price gains have become increasingly demand-driven, and therefore likely to be more persistent."
Core CPI, that strips away more volatile categories like food and gasoline, measured 6.3 per cent in August, an increase from 6.2 per cent in July. The monthly gain of 0.6 per cent was double of what was anticipated by the economists. US stocks rocked over the development, with the Dow shedding over 800 points by midday. Investors worry that the Federal Reserve will have to take big actions to combat high inflation. 
"We've seen shipping costs come down, we've seen supply chain congestion ease a little bit, production has improved and inventories have risen," said Laura Rosner-Warburton, senior economist at MacroPolicy Perspectives. "So all of that suggests some supply side improvement. And yet companies are still putting through large price increases for those goods, and that's problematic."