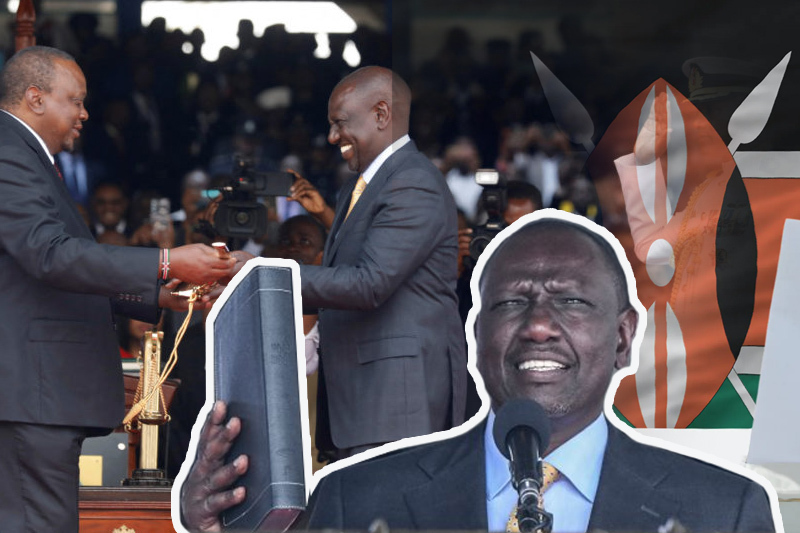 kenya election 2022 william ruto sworn in as president
Humble' William Ruto is the new president of Kenya
William Ruto, the leader from a humble background, was sworn in on Tuesday as Kenya's president after a narrow win in the August 9 election in Kenya, the most stable democracy in East Africa. The Kenyan Supreme Court's last week decision had rejected the plea of election result challenge by losing candidate and opposition figure Raila Odinga. With this the country has successfully concluded peaceful elections amid history of chaotic ones.
Ruto, 55 year old who was deputy to the outgoing President Uhuru Kenyatta, dropped to his knees in tears and prayed when the supreme court upheld his win. Mr. Ruto hailed it as "a moment like no other", adding that a "village boy" had become president. "Standing here today is testimony that there is God in heaven. I want to thank God because a village boy has become the president of Kenya," Mr. Ruto said, referring to his upbringing in rural Kenya.
Keep Reading
In his first tweet as president, the evangelical Christian quoted Psalms, "This is the day the Lord has made; let us rejoice and be glad in it." His speech also praised both the church and Islamic leadership, as he vowed that "we will enhance our partnership, build on our collaboration and enhance our support to them."
Ruto takes on the leadership of Kenya as it is heavily burdened under debt, that will pose as a big challenge for Ruto who had given hope to people of Kenya during his campaigning. In his speech, he acknowledged that "clearly, we are living beyond our means." He also promised to provide cheaper fertilizer amid soaring food prices and offering more affordable credit. He also vowed more mo"ney for the judiciary, financial independence for the national police from the presidency and efforts to fight a drought in Kenya's north that brings the threat of famine", according to The Associated Press.