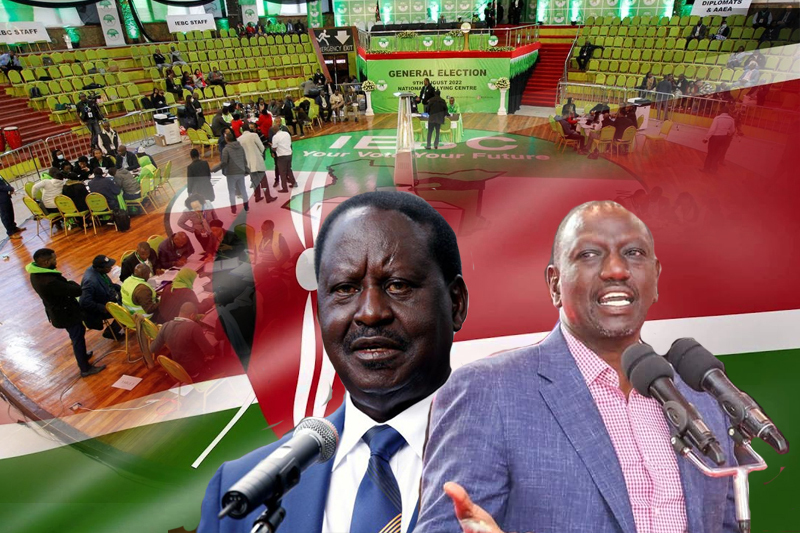 Why delay in announcing Kenya's presidential election result
Kenya's presidential election result: Why the delay as counting enters 4th day?
The results of presidential elections in Kenya are still awaited as the counting enters fourth day. As the people of African country wait impatiently for the results, the electoral commission of country has blamed the delay in results announcement on the agents of candidates for slowing down the tally of votes across the country.
"Forensic Audit"
The chair of the Independent Electoral and Boundaries Commission (IEBC) has accused the agents of political parties of approaching the votes tally process like a "forensic audit," adding that the agents were disrupting the process. "Please don't interrogate the returning officers and slow down the process. If we do that then we shall not be able to finish this exercise," the chair Wafula Chebukati said on Friday during a press briefing. "Agents, play your role: observe, make notes and then let the process move on," he added.
Related Posts
Warning against unrest and public anxiety
The time limit with electoral commission for announcement of the results is August 16. However, it was expected that winner would be announced within a week of election conclusion. Experts have warned that the delay in results in paving in gap for misinformation leading to anxiety among people and chances of unrest.
"It's important for both political sides to follow legal mechanisms if there are any concerns, without whipping up public emotions or indicating to the public that they should reject the result, because that amounts to public incitement," said Javas Bigambo, a governance expert.
The wait for results of presidential election has heightened anxiety among people across the country. Provisional results that were tallied by major TV stations in Kenya showed frontrunners of presidential race, Raila Odinga and William Ruto heading neck and neck in the race. Misinformation has been fueling in as some influential Kenyans have started to post unverified claims on social media raising questions over the conduct of the election.